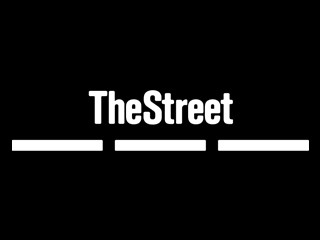 The following Hartford Financial Services ( HIG) conference call took place on April 29, 2016, 09:00 AM ET. This is a transcript of that earnings call:
Company Participants
Sabra Purtill; Hartford Financial Services; Head of Investor Relations
Chris Swift; Hartford Financial Services; Chairman and CEO
Doug Elliot; Hartford Financial Services; President
Beth Bombara; Hartford Financial Services; CFO
Other Participants
Jay Cohen; Bank of America; Analyst
Ryan Jenness; Credit Suisse; Analyst
Michael Nannizzi; Goldman Sachs; Analyst
Jay Gelb; Barclays; Analyst
Randy Binner; FBR; Analyst
John Nadel; Piper Jaffray; Analyst
MANAGEMENT DISCUSSION SECTION Operator: At this time I'd like to welcome everyone to The Hartford's first-quarter 2016 financial results conference call. (Operator Instructions) Thank you. Sabra Purtill, Head of Investor Relations, you may begin your conference. Sabra Purtill (Head of Investor Relations): Thank you. Good morning. Welcome to The Hartford's webcast for first-quarter 2016 financial results. The news release, investor financial supplement, slides and 10-Q for this quarter were all released yesterday afternoon and are posted on our website. I did want to take this opportunity to apologize for the technical difficulties that delayed the posting of the supplement yesterday. While we do not expect to have this issue again, I wanted you all to know that we file the 8-K with the news release and supplement before we post the supplement on the website. And that's usually within just a few minutes after the news release comes out. So even without yesterday's snafu you can always find the supplement in the 8-K before you will see it posted in the financial results section of our website. Just a heads up because we know that earning nights are pretty hectic. Our speakers today include Chris Swift, Chairman and CEO of The Hartford; Doug Elliot, President; and Beth Bombara, CFO. Following their prepared remarks we will have about 30 minutes for Q&A. Just a few notes before Chris begins -- today's call includes forward-looking statements as defined under the Private Securities Litigation Reform Act of 1995. These statements are not guarantees of future performance and actual results could be materially different. We do not assume any obligation to update forward-looking statements and investors should consider the risks and uncertainties that could cause actual results to differ from these statements. A detailed description of those risks and uncertainties can be found in our SEC filings, which are available on our website. Our presentation today also includes several non-GAAP financial measures. Explanations and reconciliations of these measures to the comparable GAAP measure are included in our SEC filings as well as in the news release and financial supplements. I will now turn the call over to Chris. Chris Swift (Chairman and CEO): Good morning, everyone, and thank you for joining the call. I am generally pleased with our results this quarter, particularly in...
More