The U of Mich Consumer Sentiment was forecast at 81.9 but disappointed at 79.9.  As I wrote earlier, levels of unemployment/underemployment in the US are truly frightening and downright embarrassing. It is no wonder consumers aren't feeling too confident about their personal finances. Inflation expectations remained at 3.2%.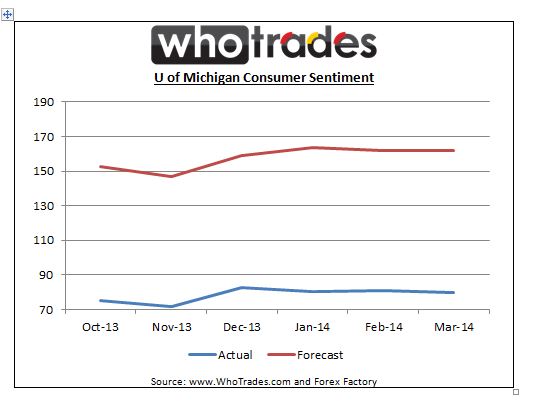 How consumers feel about the economy is more influential than some might believe. Each month, around the middle of the month, the 
U. Michigan Consumer Sentiment
 report is released.  Approx 500 consumers are asked their thoughts on current and future economic conditions. The reason this carries so much weight is because if consumers feel confident about the economy, they will spend more thus fueling the overall economy.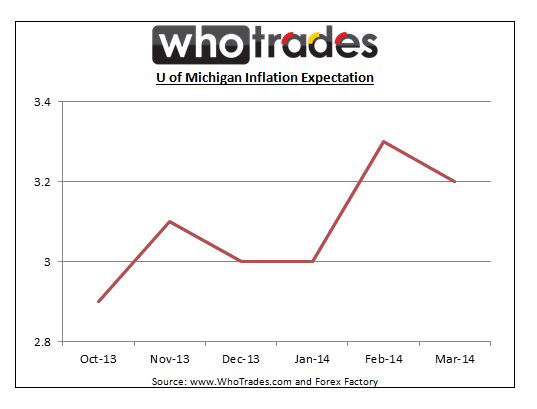 In tandem, the U. Michigan Inflation expectations are released indicating where 500 consumers project prices to stand in 12 months. This is key because if consumers anticipate in rise in price levels, they will demand a rise in wages.  
The U Michigan surveys carry weight on Wall Street and are used as a preliminary indication of which way the market will swing, and is the longest running survey of its kind. In essence, these numbers will indicate how confident people are about their personal finances, and where they feel overall prices will reach in a year's time.