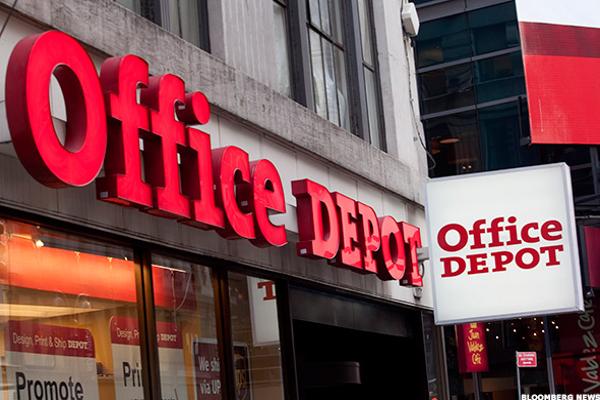 NEW YORK (TheStreet) -- Shares of Office Depot (ODP) were down in early-morning trading on Monday after the company announced CEO Roland Smith would retire from his position.
Smith will remain as CEO until the company finds a successor, which Office Depot expects will be by the end of the first quarter 2017. He will also stay in his position as chairman of the board.
Smith's retirement is part of an "executive reorganization" meant to align the Boca Raton, FL-based office retailer with its three-year strategic plan.
In its second quarter earnings release earlier...
More