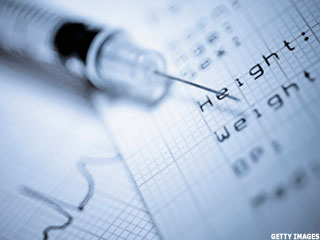 NEW YORK (TheStreet) -- When it comes to world's great investors, everyone has heard of Carl Icahn, George Soros and even David Einhorn. But do you know who is the best performing investor in the world today?
It's not Warren Buffett. It's not Bill Ackman. It's not Carl Icahn. It's not David Tepper.
It's Joseph Edelman, head of the biotech hedge fund Perceptive Advisors.
STOCKS TO BUY: TheStreet Quant Ratings has identified a handful of stocks with serious upside potential in the next 12-months. Learn more.
Perceptive Advisors has returned an incredible 42% annualized since 1999. That means $10,000 invested in this hedge fund at its inception would now be worth $1.3 million dollars. By comparison, for the same period, $10,000 invested in the S&P 500 would be worth just $16,270 today.
Moreover, when the stock market was down big in 2002 and 2011, Perceptive made money. How did the fund do it? By specializing in the event-driven...
More