The
Gold World Council put out its 3rd quarter report
on gold sales and demand, and shows that demand was subdued for the quarter, its 3rd consecutive quarter of falling demand. That makes sense considering the falling price.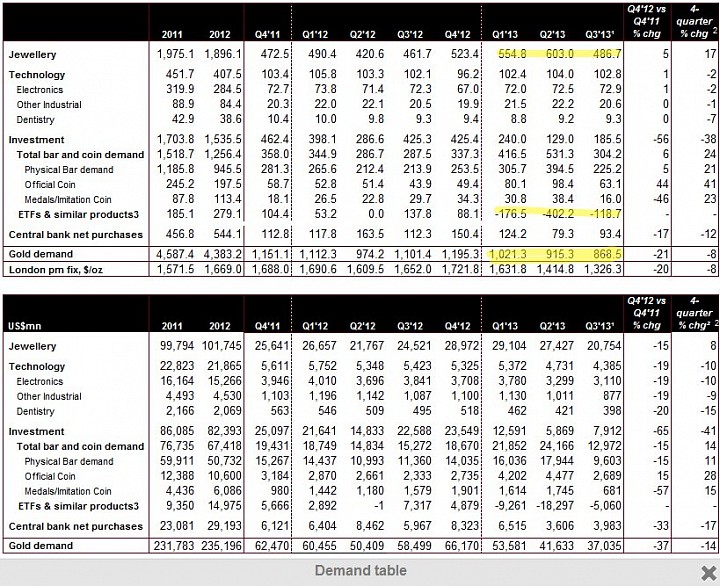 As the table from the GWC above shows, the drop in demand was led mainly by the jewellery category, while ETF demand was negative by 118.7 tons.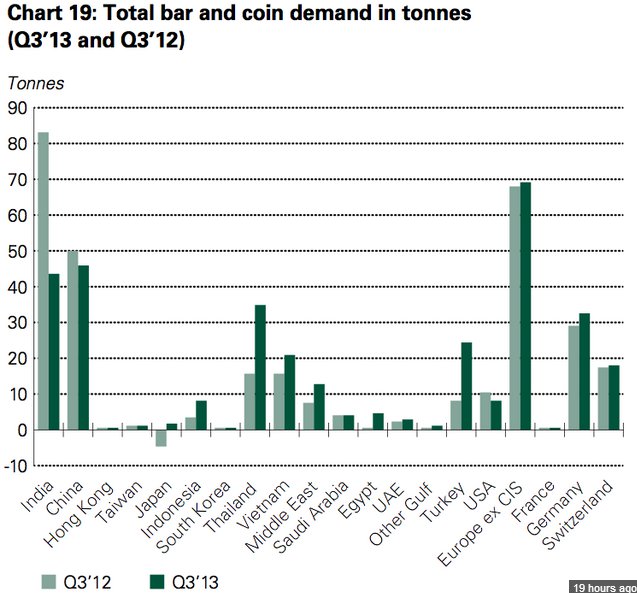 Above is a table showing demand for gold from central banks. The key here is the large drop from India (after import restrictions were put into place). Notable is the rise in demand from Thailand and Turkey.