We recently followed the bearish swing in Citigroup $C and noted support around 70.

Citigroup (C) Daily Chart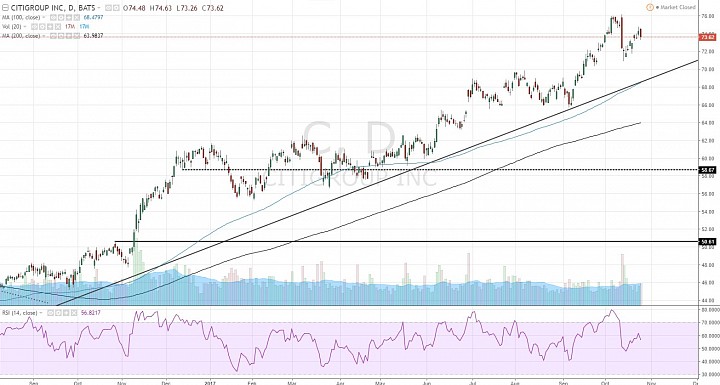 (click to enlarge)

More Consolidation?
- Price rebounded before coming down to 70, but there might be another swing down to challenge this support.|
- The 10/25 session ended with a bearish engulfing candle, which is when the open is above the previous day's close, and the close is below the previous day's open.
- Furthermore, the fact that the 10/12 session bearish swing was accompanied by relatively strong volume suggests Citigroup is likely in a period of consolidation, not just one bearish correction swing.