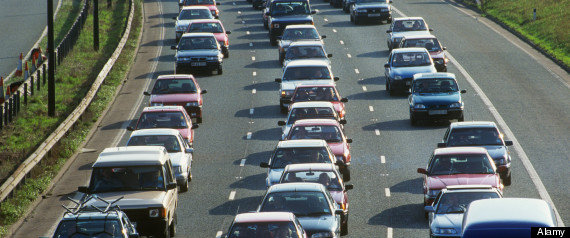 (Image source: Huffingtonpost)
With consumer sentiment hitting a six year high last month and home prices on the rise, Americans are increasingly feeling better about taking trips. According to AAA,
the number of Americans hitting the road for this Labor Day Weekend will reach
a 5 year high. More than 1.4 million Americans will be on the road this year
compared to last year. AAA is also predicting that average spending will also climb from $749 per trip to $804. More Americans on the road is great news for the U.S. economy.