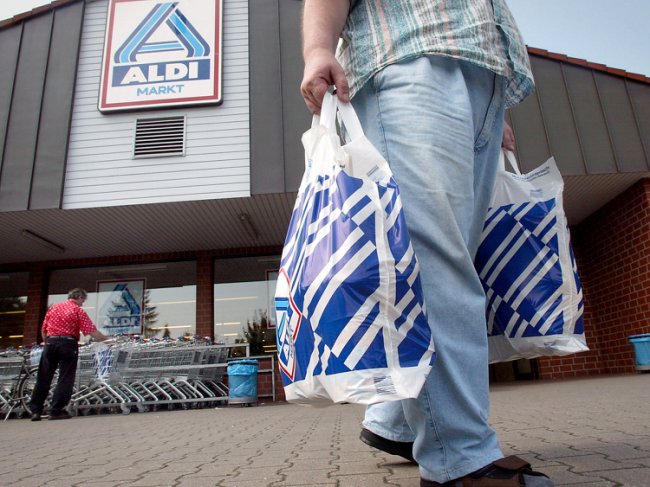 (AP Photo /Martin Meissner, file)
In this July 30, 2002 file photo a man carries two plastic bags in front of an ALDI market in Gelsenkirchen, Germany.
Two highly competitive German grocery stores, Aldi and Lidl, are plotting to take over the US — and that's terrible news for Wal-Mart, Kroger, and Whole Foods.
Aldi and Lidl have completely upended the UK grocery market over the last several years by sending the nation's largest supermarkets into a crippling price war that has gouged profits, triggered layoffs, and sent the companies' share prices tumbling, the Wall Street Journal reports.
The CEO of Asda, the UK's second-largest grocery chain, has called the new competitive environment created by Aldi and Lidl "the worst storm in retail history."
"When we set the plan, I don't think anyone anticipated the market being in meltdown," Andy Clarke said last month after Wal-Mart-owned Asda reported its worst ever quarterly sales drop.
Now...
More