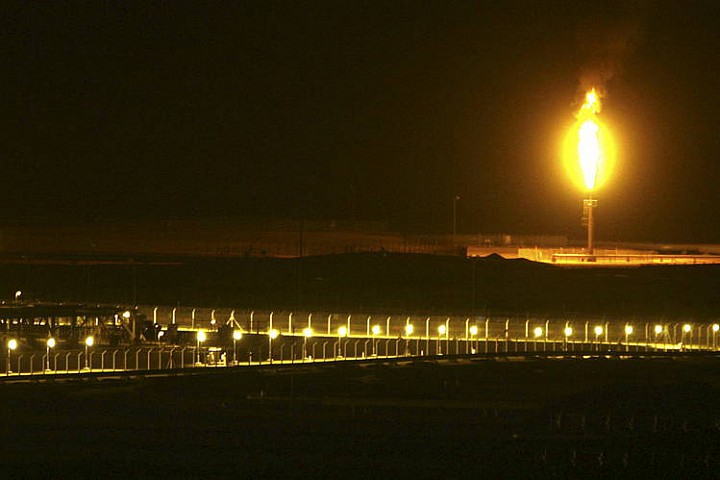 Saudi Arabia's oil output hit an all-time high in July, according to OPEC data published Wednesday, feeding a glut that has oil prices in a two-year slump.
The world's largest oil exporter told the Organization of the Petroleum Exporting Countries it pumped 10.67 million barrels a day last month. While Saudi output typically peaks in summer, the record output also reflects the country's ongoing strategy of keeping its production high despite plummeting prices.
Since 2014, Saudi Arabia has resisted pressure from other producers to cut production, betting that the low oil prices will force other exporters, such as the U.S., to cut their output.
Saudi production in July rose by 30,100 barrels a day from a year earlier, OPEC said in its monthly report Wednesday, citing secondary sources such as shippers, analysts and industry executives.
Its previous production high was 10.56 million barrels a day in June 2015.
Saudi Arabia is one of a handful of countries that burns crude oil for electricity. Demand usually peaks in the hottest months of July and August, when Saudis turn up their air-conditioners to cool homes and offices. Oil production generally rises to meet that demand.
But compared with a year earlier, July demand in the kingdom fell by 220,000 barrels a day, or 8%, to 2.76 million...
More