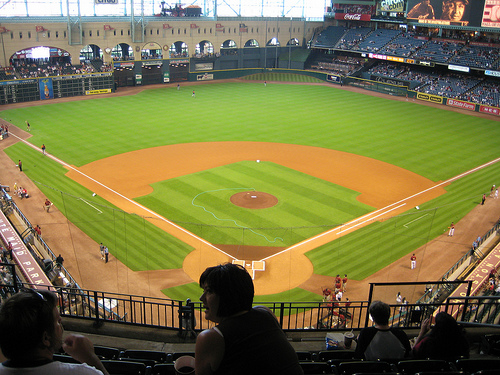 Major League Baseball will allow fans to use livestreaming applications like Periscope (NYSE: TWTR) and Meerkat at games, according to CNBC. A former report by the Wall Street Journal alleged MLB would prohibit such technology and would take legal actions against fans participating.
Bill Bowman, MLB President, said he spoke with the reporter from the Wall Street Journal, and was unsure how this report was publish, which contained false information.
He further stated that, just like fans coming to the games and taking photos, the league will need to adapt to this new technology, CNBC reported.
"No fan goes to our game with the thought of streaming live a half an inning of a game," Bowman said. "They've been capturing images of our players for a long time, and you have to allow that kind of activity."