The advertising world is dominated by the 'Big Four' agencies: WPP, Omnicom, Publicis Groupe, and Interpublic Group of Companies.
In this series I compare and contrast them.
Both the industry as a whole and these companies specifically look set for strong secular growth going forward.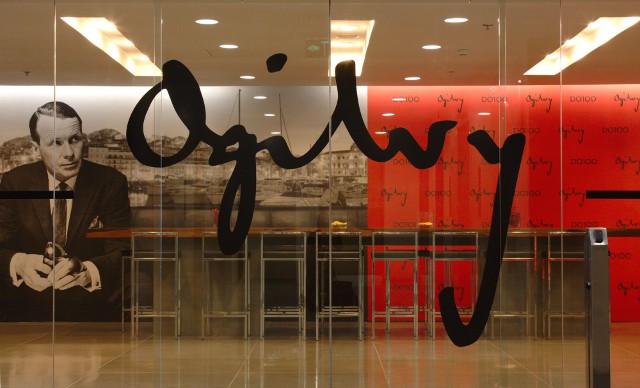 We are immersed in advertising. I doubt few of us are able to travel more than a few minutes into a day before we are hit by one piece of advertising or another. Of course, behind every advert an individual or business which has designed and arranged the advert. Dominant in this space are the "Big Four" advertising agencies.
These four advertising behemoths are equally spread between the US and Europe. The US-listed ones are Omnicom (NYSE:OMC) and Interpublic Group (NYSE:IPG). The Europe-listed ones are London-listed WPP (NASDAQ:WPPGY) and Paris-listed Publicis (OTCQX:PUBGY).
Growing ubiquity of advertising in emerging markets alongside growing complexity of the advertising landscape in developed markets have made these advertising giants increasingly well-placed for growth. Yet which are more attractive today?
I plan to compare the big four alongside one another. Don't worry, I am not going to load all this up into one article. Instead, I am going to provide this comparison over a series of articles. Here we will start with a general introduction leaving us with a better understanding of the attractions of the sector.
Later installments will look more fully at their relative performances across a number of metrics. Revenue, earnings and margins will be compared alongside cash flow and debt strength. Shareholders' return will also be compared before we take a look at their relative valuations. So, let's get started.
Who Are the Big Four?
The big four are made up of a complex of smaller businesses. Niche operators ranging from pure-play advertising or public relations agencies to data businesses. The sheer complexity of this network of smaller businesses can be seen from this excellent graphic I have adjusted (data from R3):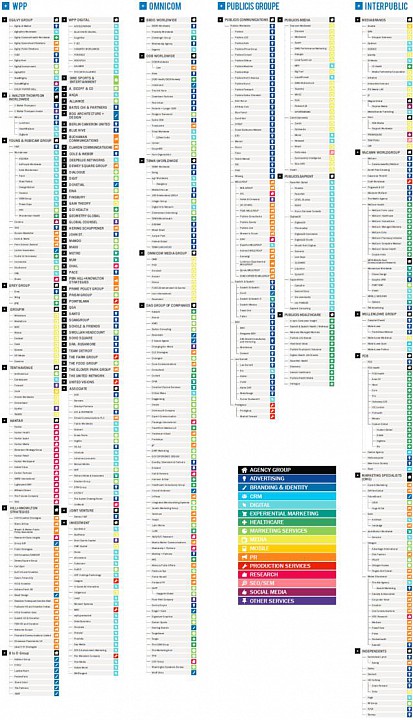 How Big are the Big Four?
Naturally, the big four advertising agencies are big. Yet it is clear that WPP and Omnicom are noticeably larger than the other two. Both Omnicom and WPP are about 50% larger from a revenue perspective than their next biggest rival. Yet...
More