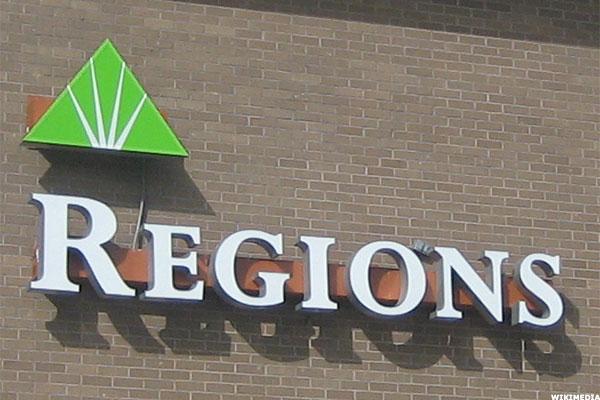 NEW YORK (TheStreet) -- Shares of Regions Financial (RF) were lower at the start of trading on Tuesday as Bernstein cut its rating on the stock to "market perform" from "outperform," the Fly reports.
The firm has a $9.50 price target on shares of the Birmingham, AL-based regional bank and financial holding company.
The downgrade is based on valuation, the Fly noted.
Bernstein believes that banks will be hurt by an eventual downturn in credit metrics...
More