U.S. gasoline demand rose at the fastest annual rate in almost 40 years in February as stronger economic growth and cheap fuel prices spur driving in the world's biggest oil consumer.
The Energy Information Administration said late on Friday that U.S. gasoline demand rose to 9.2 million barrels in February, up 556,000 barrels a day from a year earlier and the biggest annual increase since May 1978.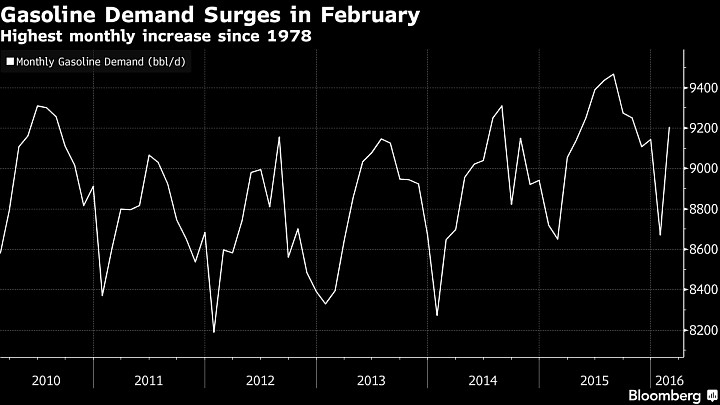 Gasoline has become the star performer among fuels, offsetting weakness in diesel and heating oil after an unusually mild winter in the northern hemisphere and helping refiners to earn strong margins.
The U.S. strength -- consumption in February was the highest ever for the month -- comes as gasoline demand in India, China and other emerging countries also...
More