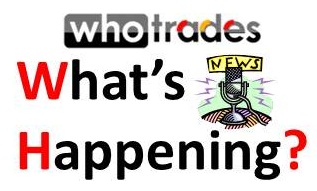 Upcoming S&P 500 Earnings Releases:

Costco Wholesale (NASDAQ: COST), Fastenal Co. (NASDAQ: FAST), Family Dollar (NYSE: FDO), and Progressive Corp. (NYSE: PGR) will release their earnings before the bell.
---
Important Data Releases:
UK:
4:30AM EST Office for National Statistics will release Manufacturing Production m/m, which measures change in the total inflation-adjusted value of output produced by manufacturers.
US:
Don't miss!!! 2:00PM ESTFederal Reserve will release FOMC Meeting Minutes, which is a detailed record of the FOMC's most recent meeting. Also, President Barack Obama is set to nominate Janet Yellen as the new Federal Reserve chair at 3:00PM EST.
Europe:
6:00PM ESTEuropean Central Bank will release ECB President Draghi Speaks titled "The Malcolm Wiener Lecture" at the Harvard Kennedy School of Government, in Cambridge. As head of the ECB, which controls short term interest rates, he has influence over the euro's value. Traders examine his public engagements to drop subtle clues regarding future monetary policy.
Australia:
8:30PM EST Australian Bureau of Statistics will release Employment Change which measures change in the number of employed people during the previous month and Unemployment Rate which measures the percentage of the total work force that is unemployed and actively seeking employment during the previous month.