Invest with Confidence. Are you a financial professional? Stay on top of your portfolio with Benzinga Pro's real-time newsfeed and alerts and never miss a headline again.
Don't miss the chance to try it FREE today.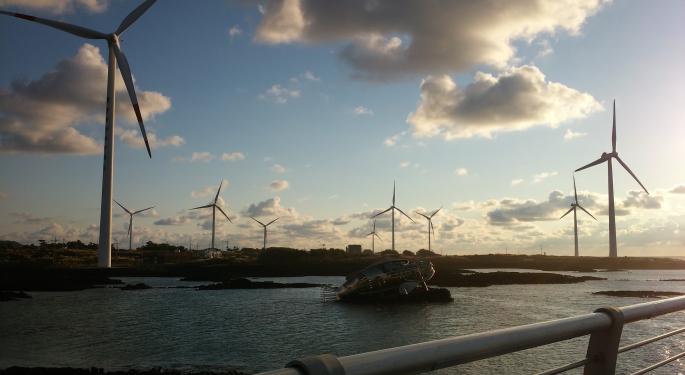 Jay Rhame, electric utility and natural gas analyst at Reaves Asset Management was on Benzinga's PreMarket Prep show Monday talking about the utilities sector – among other subjects. The expert said his firm's favorite utility right now is NextEra Energy Inc NEE 0.95%, which he classified as "two utilities in one."
On the one hand, there's the electric utility segment for South Florida, which services a very big population. On the other hand, there's the renewable energy generation segment: The company is one of the largest providers of wind energy in the world, plus it is building several solar projects (which have gotten cheap enough, even in the South-East), Rhame explained, adding that this would provide the company with plenty of opportunities in the years to come.
"If you step back a second, I think that, particularly in the utilities space, investors tend to overpay for yield and underpay for growth," he stated. "There's only slight differences, but NextEra can grow their earnings something like 7 percent a year, whereas some of the bigger companies [like] Duke Energy Corp DUK 0.56% or Southern Co SO 0.3% might only be able to grow 2 or 3 percent." However, since they offer higher dividend yields than NextEra, "they end up trading for the same multiple even though NextEra's growth outlook is so much better," he concluded.
Want to get your questions heard? Join the PreMarket Prep live chat every morning from 8–9:30 to directly ask our hosts and guests what you want to know. You can also listen to the podcast in iTunes, Soundcloud and Stitcher.
Disclosure: Javier Hasse holds no positions in any of the securities mentioned above.
© 2016 Benzinga.com. Benzinga does not provide investment advice. All rights reserved.