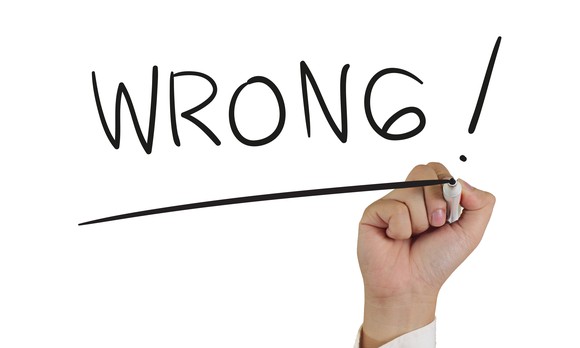 We Fools believe that the stock market is largely rational and prices stocks appropriately the vast majority of the time, but that doesn't mean that it's always correct. Sometimes the markets may be overly bullish or bearish for any number of reasons, and if you can take an alternative stance and be proven correct, then you can be in a position to make a killing.
With that in mind, three Motley Fool contributors are sharing the one stock that they think the market is pricing incorrectly. Read on to see which stocks they picked and why they believe that the market's assessment is wrong.
This specialty retailer isn't dying -- it's growing!
Brian Feroldi: Short-sellers, or investors who bet against stocks, have placed a target on the back of video game retailer GameStop (NYSE:GME). Currently more than 31% of the company's shares have been sold short, which indicates that many believe that this company's future is looking bleak.
At first glance it's easy to understand why so many have adopted that viewpoint. With the rise of smartphones and digital games, it's not hard to predict that the company's core business is going to be under a lot of pressure into the future.
I thought so, too, but once I started to look under the hood I realized there are plenty of reasons to believe that the market is wrong.
First, let's get the bad news out of the way. Yes, the company's physical game business is expected to continue to decline from here, but at a far slower rate than you might otherwise believe. Management is only forecasting a 6% annualized decline over the next few years.
Before you smirk at that claim, it's worth pointing out that cutting-edge video games require a huge amount of storage capacity. The average PS4 or Xbox One video game takes up 40 gigabytes of storage space, which is a big reason why digital penetration in video games is only about 20% (versus 50% for music). In addition, physical games can be resold in GameStop's stores, allowing the customer to recoup some cash. You can't do that with digital downloads, so those two factors should help to slow the overall decline.
But GameStop isn't simply sitting still, as it has numerous growth opportunities in place that will help to offset that decline. For one, the company is using the shift to digital games as a catalyst for growth. GameStop currently rings up more than $1 billion in sales for digital games, up a huge 263% from 2010.
GameStop is also pushing into the collectible space by offering game-related apparel, gadgets, toys, and more at its stores. Sales are expected to be $500 million in 2015, and the company has...
More