The world did not come to an end this weekend and that's all the excuse markets needed to squeeze higher again...
World did not end - yay! Buy Stocks, Dump Gold...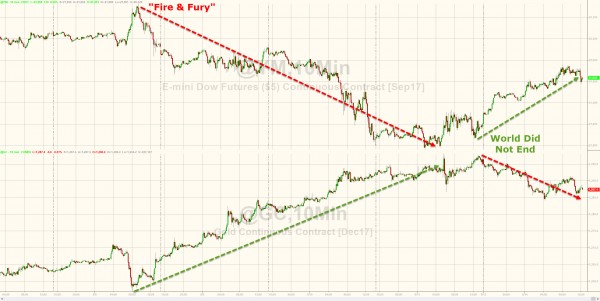 But bonds and bullion remain the winners since Trump spoke last week...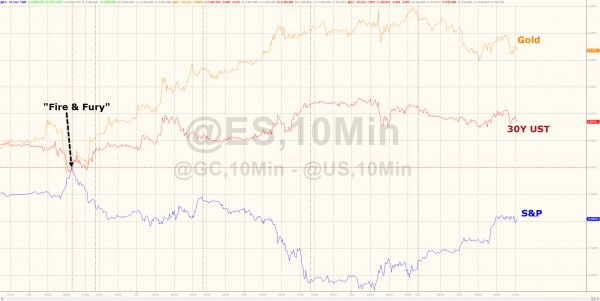 December rate-hike odds bounced higher today but remain well below levels before CPI/PPI hit last week...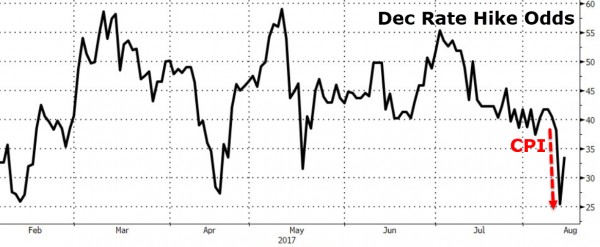 Trannies and Small Caps were panic bid but one glance at the chart below and its clear that The Dow and S&P went nowhere from the gap higher open...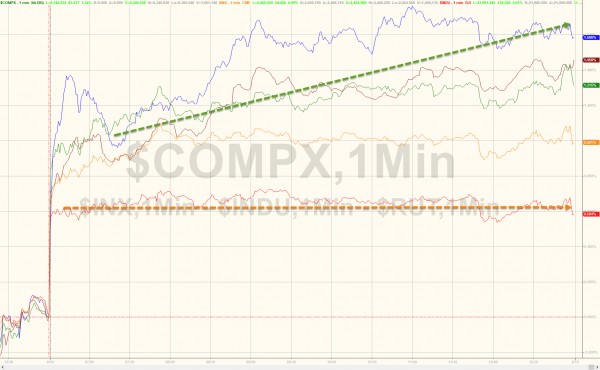 All the indices remain red post-"fire-and fury"...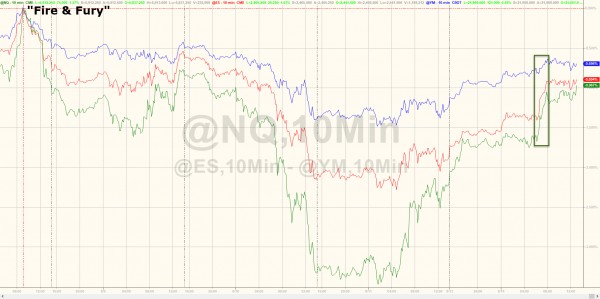 The S&P bounced back above its 50DMA but Small Caps remain below theirs...
Financials and Tech outperformed (though notably drifted only marginally higher from the opening gap) and Energy underperformed as oil lagged...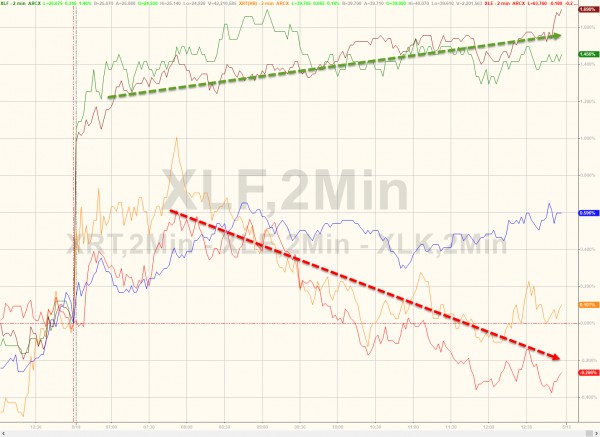 FANG Stocks retraced half the "Fire & Fury" losses then faded...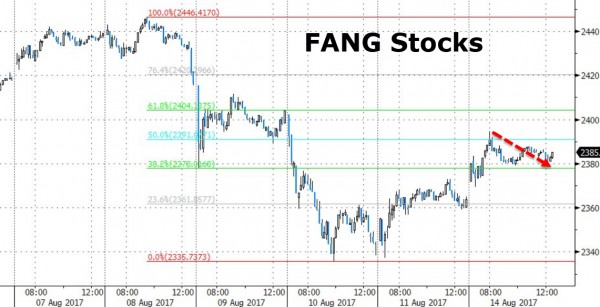 VIX was clubbed back down towards its 200DMA (at 11.99) but failed to make it...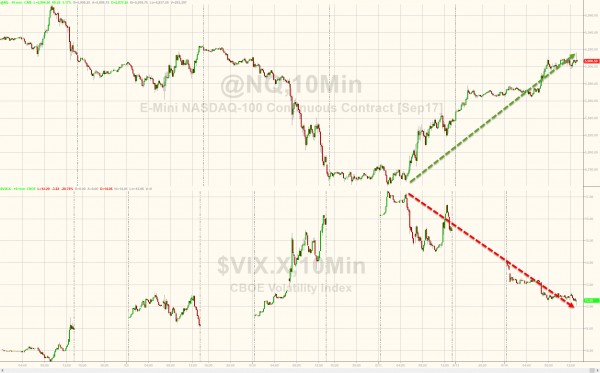 Another quick rip and dip in vol...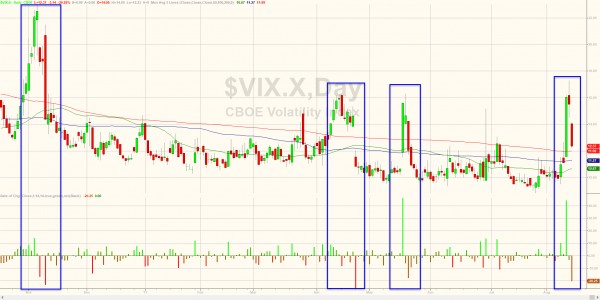 VXX (VIX ETF) tumbled back below its 50DMA..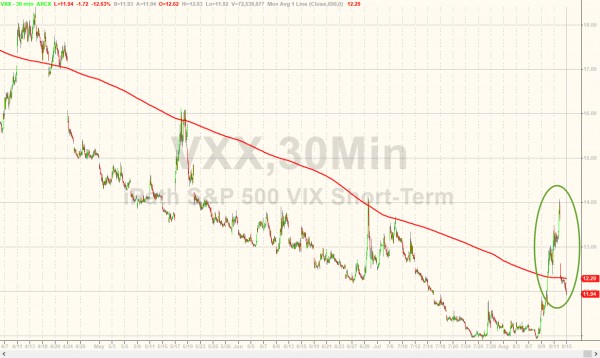 Treasury yields remain below last week highs but were marginally higher on the day, thanks to comments from The Fed's Dudley on balance sheet normalization...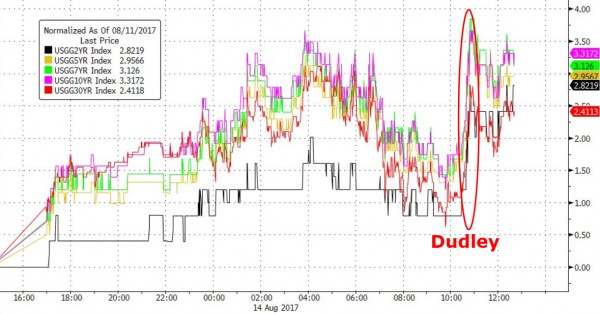 However, 30Y yields never even made it back to Friday's highs...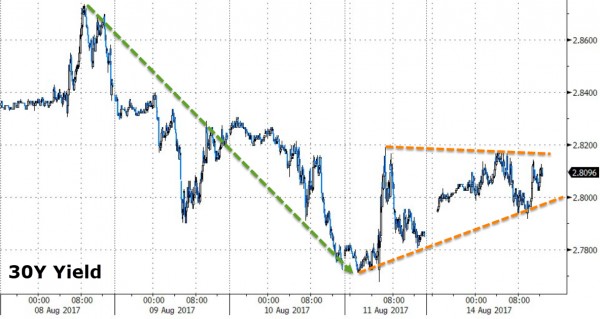 The Dollar Index rallied on the day...erasing the post-CPI plunge thanks to Dudley's comments...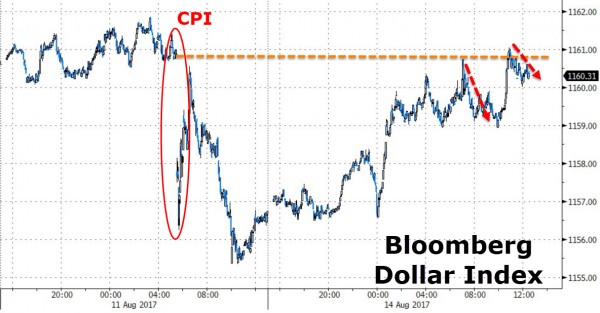 With all the majors weaker against the greenback...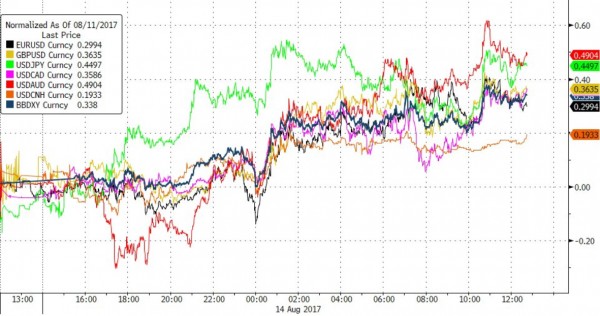 We wonder if this is the start of 2016 deja vu all over again...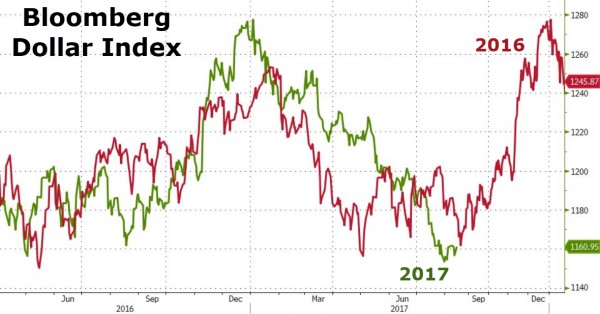 Gold sank modestly lower after failing to tag $1300 into Friday's close...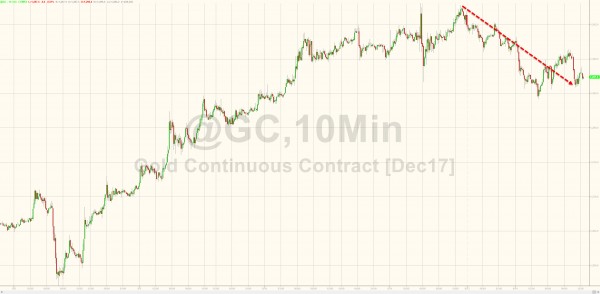 Ugly day for WTI Crude...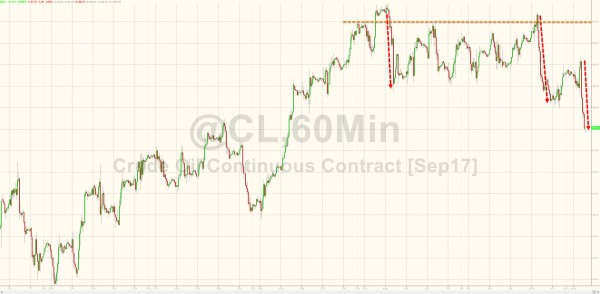 Finally, don't worry America - FED'S DUDLEY SAYS ASSET PRICES CONSISTENT WITH ECONOMY'S PERFORMANCE...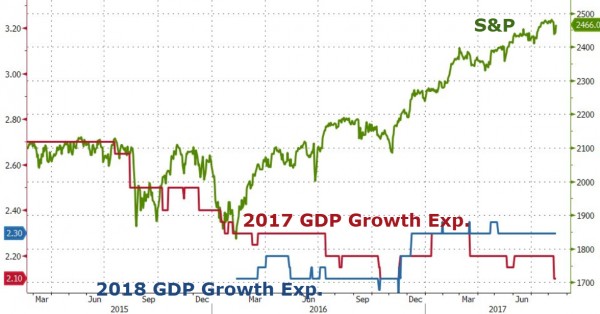 hhmm.