Big move in the USD/CAD this morning. In the past couple of weeks, USD/CAD has been bearish, but turned choppy last week and hinted at a consolidation range roughly between 1.0885 and 1.0825.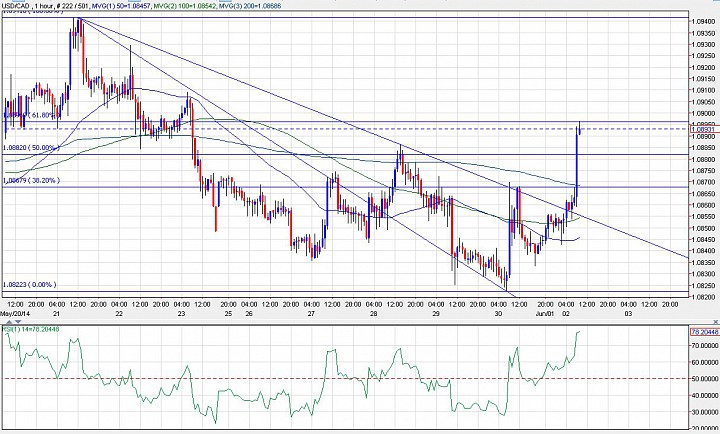 (USDCAD 1H chart 6/2)
The USD/CAD is starting this week breaking through
1) A 2 week falling trendline
2) the 200-,100-, 50-hour moving averages
3) and last week's high near 1.0885.
The bullish breakout has opened up the 1.0940 area.
Fibonacci retracement:
Note that in the 1H chart, we see 61.8% retracement just under 1.09.
If the market holds south of 1.09 after the current rally attempt, and is pulled back below 1.0840, we are likely in a bearish market.
For now, it seems that the bearish outlook is being shelved, and a bullish one is growing out of last week's consolidation and today's bullish breakout.If the market can find support above 1.0870, the bullish outlook towards 1.0940 strengthens.