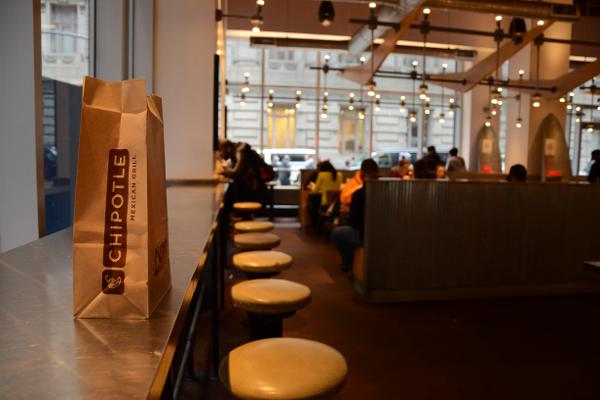 Chipotle (CMG) has struggled to get back to where it was at before multiple food safety scares knocked the stock off of its upward trajectory. The company's revenue so far this year is half of what it was a year ago before an E. coli outbreak in Seattle, a norovirus scare in California and salmonella in Minnesota scared customers away.
Chipotle stock has dropped from $750 in mid-October to an intraday low around $395 in January, where it seemed to finally bottom. As of Tuesday's close, Chipotle trades around $415.
Jim Cramer made Chipotle the focus of this week's Mad Money "Off the Charts" segment.
The fast-casual dining company has been proactive in its attempt to repair its image, announcing and implementing new stringent food safety protocols and rolling on a customer-loyalty program. Cramer reminded...
More