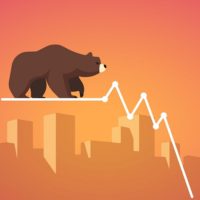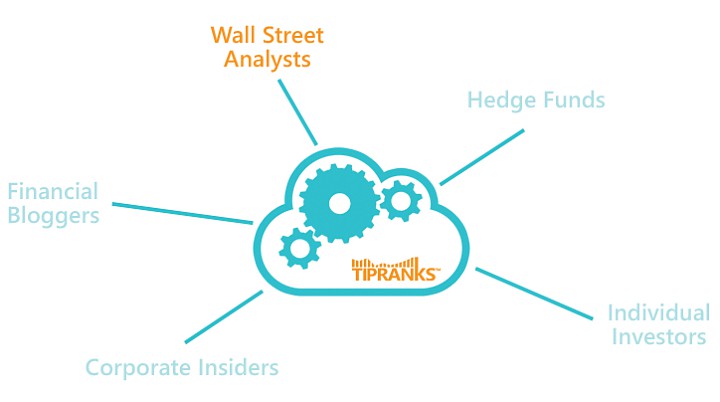 The financial sector has been rapidly growing in the last 15 years as more firms and analysts enter the playing field. With that, reliably and accuracy become a critical factor in any investor's decision making process.
Yet with so many bullish recommendations flooding the market, how do short sellers know where to turn?
TipRanks aims to educate the general public and provide them with the most correct and accountable financial advice, including whether a particular asset or the market as a whole will decline in value.
TipRanks data analyzes Buy and Sell recommendations from analysts from over 300 firms dating back to January 2011. Based on this data, TipRanks found that Wall Street firms rarely recommend selling shares of a stock. Out of 134,817 Buy and Sell ratings measured by TipRanks from 2011 to June 2016, only 11,168 of them or, 8%, were bearish.
Where do these bearish ratings come from?
Here are the top 10 firms that issued the most Sell ratings between 2011 and June 2016: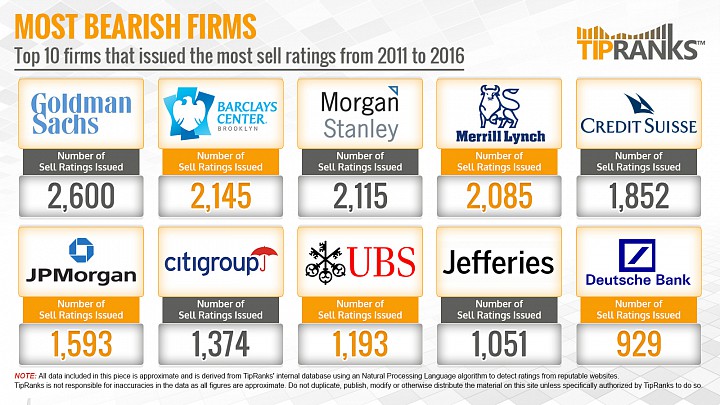 It may be no surprise that the biggest firms issue the most Sell ratings since these firms issue the most ratings in general. Let's take a look at what overall percentage of ratings released by these firms are bearish: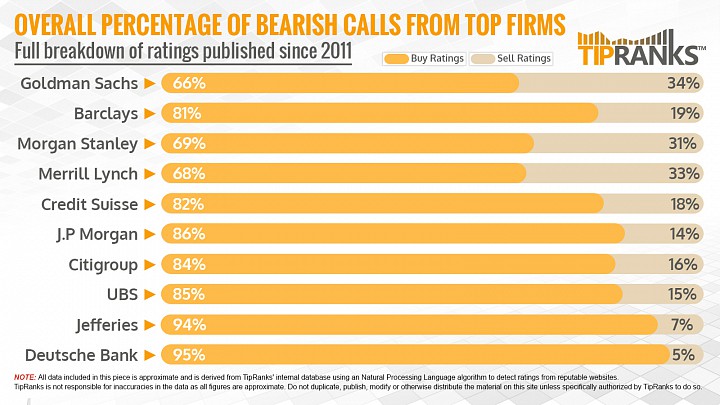 As part of TipRanks' goal to provide more transparency in the markets, TipRanks uses machine learning technology to analyze stock recommendations by thousands of analysts who recommend stocks on the NASDAQ and NYSE.
Click here to see the top 25 most profitable analysts