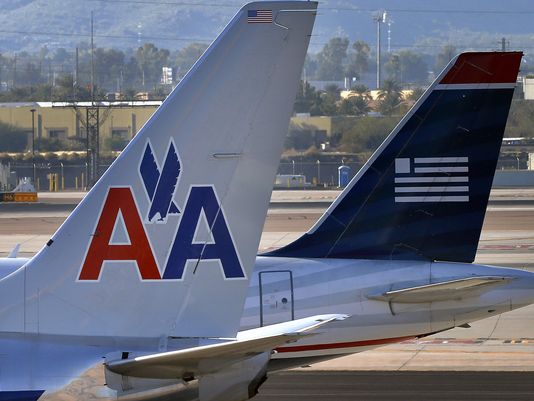 American Airlines parent AMR Corp. won bankruptcy court approval of the deal it reached with regulators to complete its $17.2 billion merger with US Airways Group Inc. and create the world's biggest airline.
The accord with the U.S. Justice Department, which agreed on Nov. 12 to drop its antitrust challenge if the carriers gave up some airport slots, was approved today by U.S. Bankruptcy Judge Sean Lane in Manhattan.
AMR, based in Fort Worth, Texas, intends to complete the merger on Dec. 9 and rename the company American Airlines Group Inc. The last day of trading of all outstanding securities of AMR and the common stock of US Airways will be Dec. 6, according to a company statement.
http://www.bloomberg.com/news/2013-11-27/amr-merger-settlement-approved-by-bankruptcy-judge.html