Oil prices will rebound much faster than market is predicting, Barclays says. 
In the bank's latest analysis of the oil market, dated Oct. 14, its strategists forecast that Brent oil LCOX5 will rise to $85 a barrel by 2020, in their base-case scenario. That level is a far cry from the $65 a barrel that the futures curve is indicating at the moment.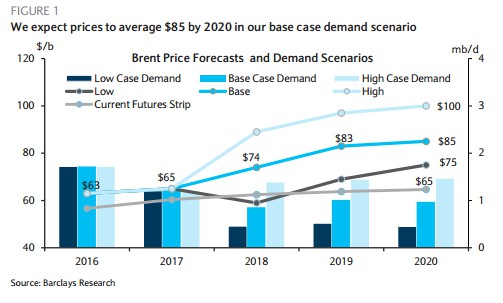 Do you think it's possible?