Microsoft Co-Founder Bill Gates, through the Bill & Melinda Gates Foundation Trust, is one of the world's premier investors.
As of the fourth quarter, the foundation held $16.6 billion in stock investments.
As of the end of last year, one of its biggest positions was in heavy machinery giant Caterpillar (CAT - Get Report) , with 11.2 million shares, worth about $887 million, representing about 4.5% of the foundation.
Caterpillar has long been a favorite of "The 8 Rules of Dividend Investing." Gates is bullish on Caterpillar, which has a high 3.8% dividend yield and strong long-term growth prospects.
Must Read: Cramer: This Market is Addicted to Absolute Value
Investors should follow his lead and buy the stock, though it has had a rough year so far. Caterpillar shares have recovered strongly from their low this year of $56 to about $80 but still far below its five-year high of $116.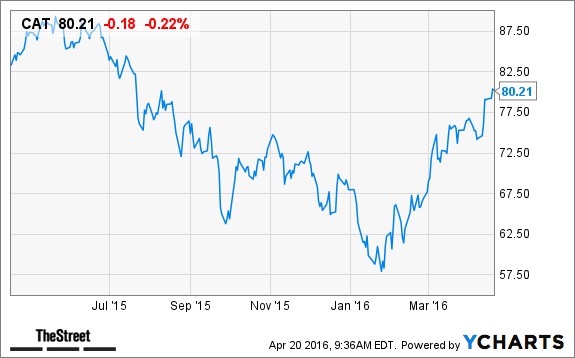 That is because Caterpillar faces a number of headwinds, including the strengthening dollar, slowing economic growth in emerging markets, and a steep downturn in oil and precious metals prices.
These challenges led to Caterpillar's revenue and per-share earnings falling 14% and 40%, respectively, last year. The company has suffered a prolonged deterioration with total sales down 29% from their 2012 peak.
Caterpillar operates in three core segments: construction industries; energy and transportation; and resource industries, with sales in all three segments down in the fourth quarter. The hardest hit divisions were energy and transportation and resource industries, with revenue down more than 30% in each.
Construction was the best-performing sector, with a 17% revenue decline, faring slightly better because of...
More