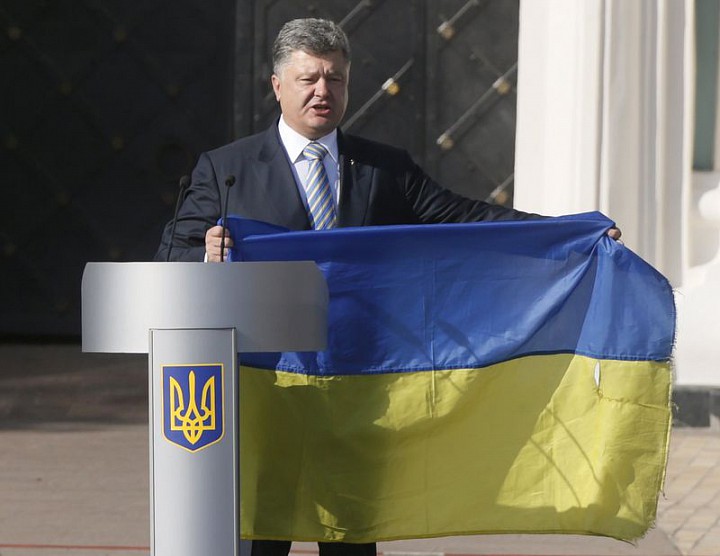 By Natalia Zinets and Richard Balmforth
KIEV (Reuters) - Ukrainian President Petro Poroshenko called on all political forces in the country on Sunday to rally behind his plans for constitutional change aimed at ending a separatist conflict in the east and defeating what he termed the "Russian aggressor".
Poroshenko used a flag-raising ceremony in Kiev on the eve of Independence Day to make a clear pitch to his coalition allies to overcome their doubts and vote in favor of amendments to the constitution that will allot special status to separatist-minded parts of eastern Ukraine.
The proposed changes, which will go to a first vote in parliament on Aug. 31, have split the pro-Western coalition and it is touch-and-go as to whether the government will muster the necessary 226 votes to go through to a second...
More