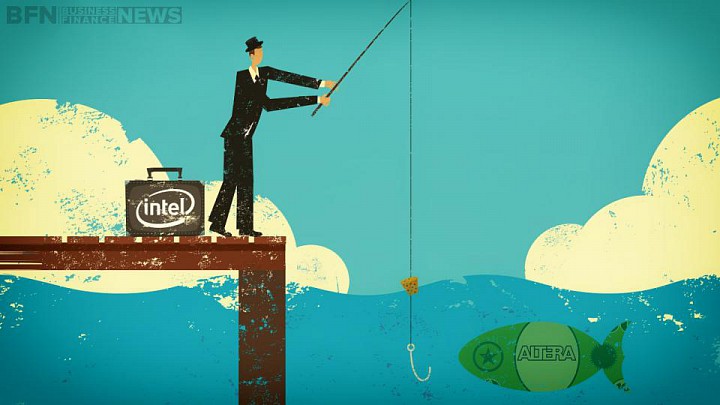 Intel's (NASDAQ:INTC) in talks to acquie Altera (NASDAQ:ALTR) (Chipmaker) company and can be the biggest acquisition as Intel have to spend over $13 billion for this deal.
As per the Analysts report not much contribution on revenue will be there by this deal.The figures that comes out after estimation are roughly $2.1 billion or 4% of revenue will be added to intel from this deal.
So the big question is why Intel is interested in this deal?
The simple answer is to grow its data center business.
Yes, after a loss of $4 billion from it's Mobile Unit company has planed  to diversify it's revenue model . More than 60% sales comes from PC unit and company is hoping that if they acquire Altera Chipmaker company they can expand their business in different segment. Whereas it data center business generated $11.2 billion in sales, or nearly 25% of its total last year.
"We believe that Intel views [Altera's] technology as strategic in the data center (where Intel holds 95%+ share)," Macquarie Capital wrote in a note.
Altera's is best know for it's FPGAs, which can be adjustable after it's manufactured where as Regular chips don't have such feasibility once built. Demand for FPGAs are growing in data centers and the reason is  customers can reconfigure them for specific use cases.
Both companies declined to comment on the reported deal publicly.  After the report first came out on Friday, Intel shares are up roughly 4.5%, while Altera's jumped over 23%.