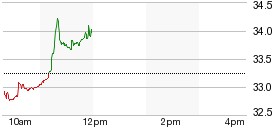 Gilead Sciences, Inc.'s GILD announced that the first tenofoviralafenamide (TAF)-based HIV drug, Genvoya, has been approved by the FDA. Genvoya, the TAF-based single-tablet regimen comprises TAF, Vitekta (elvitegravir), Tybost (cobicistat) and Emtriva.
The FDA cleared Genvoya for the treatment of HIV-1 infection in adults and pediatric patients above 12 years who have no antiretroviral treatment history, or the replacement of the current antiretroviral regimen in those who are virologically suppressed on a stable antiretroviral regimen for at least six months with no history of treatment failure and no known substitutions associated with resistance to the individual components of Genvoya.
However, we note that Genvoya carries a boxed warning regarding the risks of lactic acidosis/severe hepatomegaly with steatosis, and post-treatment acute exacerbation of hepatitis B.
Other TAF-based Regimens at Gilead
HIV is one of the primary areas of focus for the company. Currently, Gilead...
More