The Bank of England met today to discuss and vote on monetary policy. The Bank decided to hold the benchmark interest rate at the record low of 0.5%, and the stimulus program unchanged at £375bn.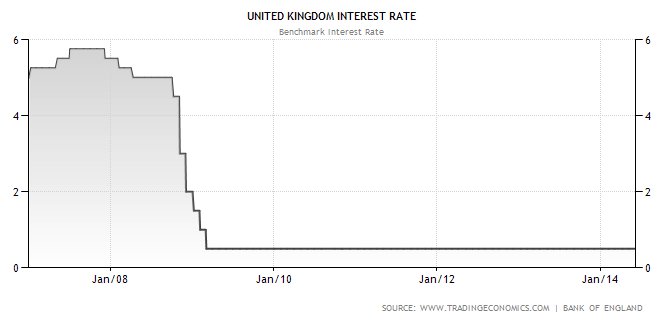 (source: tradingeconomics.com)
Economic conditions did improve, but inflation is low, so there is room to wait further before a rate hike. Markets are expecting the rate hike to be in 2015.