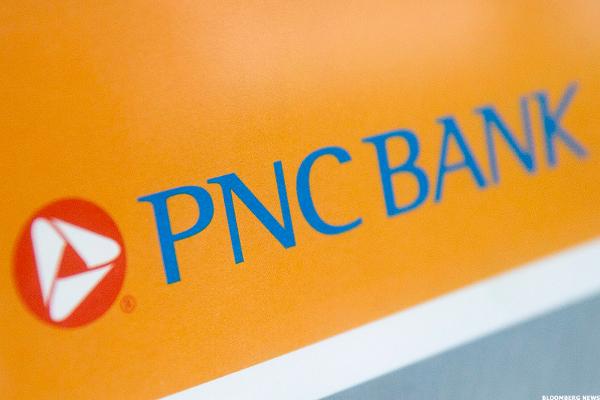 NEW YORK (TheStreet) -- Shares of PNC Financial Services (PNC) are gaining 1.88% to $83.08 early Thursday afternoon ahead of the financial services company's 2016 second quarter results due out before tomorrow's market open.
Wall Street is expecting the Pittsburgh-based firm to report earnings of $1.75 per share on revenue of $3.81 billion.
During the same quarter last year, PNC posted earnings of $1.88 per share on revenue of $3.87 billion.
Additionally, bank stocks are getting a...
More