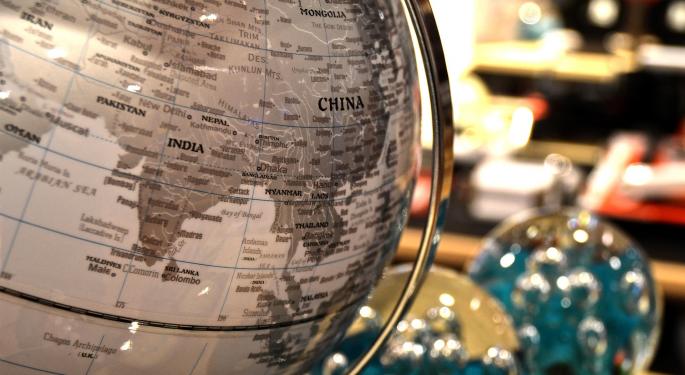 China's private equity scene is exploding across the world, and it makes sense. Despite recent economic woes, China's economy is still expanding, although at a slower rate than in the past.
China's desire to gain exposure to assets across the world has resulted in Chinese private equity firms taking part in at least $16.4 billion worth of global transactions, according to a report by Bloomberg.
One example of the power of China's private equity influence is Gimatic Srl, a maker of industrial automation components that calls the Italian Alps its home. The company turned down bids from various European and U.S. private equity firms and ultimately sold a majority stake of its business to AGIC Capital, a China-based private equity firm that is backed by the country's sovereign wealth fund.
Related Link: Chinese Investments Abroad Surge More Than 58% In 2016; Country Becomes Net Funds Exporter
While Gimatic's name is relatively unknown, if not completely unfamiliar, among most investors, names such as Lexmark International Inc LXK 0.45%, NXP Semiconductors NV NXPI 1.33%, and web-browser maker Opera likely are.
Chinese private equity firms played a role in the $3.6 billion takeover of Lexmark, the $2.75 billion purchase of NXP and the $600 million acquisition of Opera.
"These Chinese funds are already beginning to alter the calculus for buyout deals worldwide," Peter Fuhrman, the chairman and CEO of China First Capital, a Shenzhen-based investment banking and advisory firm told Bloomberg. "It's about buying companies that, once they have Chinese owners, can start making really big money selling products in China."
Did you like this article? Could it have been improved? Please email feedback@benzinga.com with the story link to let us know!
© 2016 Benzinga.com. Benzinga does not provide investment advice. All rights reserved.