As of the end of December, short interest - the number of shares investors have sold short on the NYSE - dropped to its lowest level since early 2014, even as stock market indices hovered at new highs.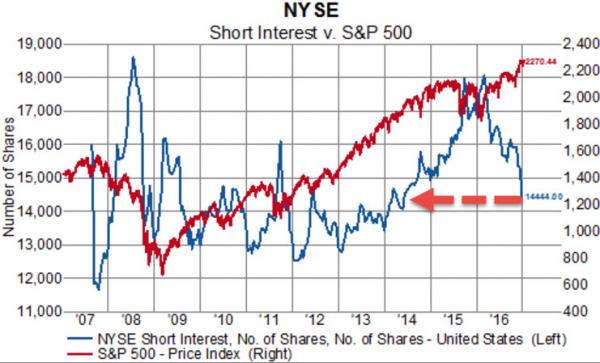 Similar declines in the level of short interest occurred in 2009, 2010, and 2012.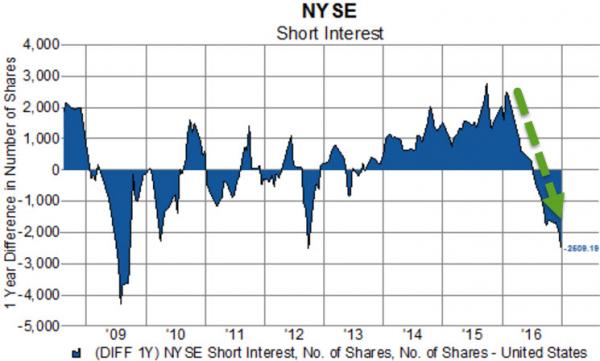 Source: Jennifer Thomson via Gavekal Capital blog
But perhaps the most shocking consensus collapse in short interest is in US financials...