Fundamentals
##Symbol##GLUU
Glu Mobile is a gaming company and is different than almost all others in one very unique way; more on that in a sec. The company publishes and markets its portfolio of games for mobile users (smartphones and tablets). The stock has been punished of late, down over 30% in the last three-months and its bearish momentum shows horrific technicals right now. In 2014 there were whispers that the company was indeed a one-hit wonder with its "Kim Kardashian: Hollywood" game but the company completed acquisitions of a number of firms namely, Pick 6 Studios, Play First Inc., and Cie Games Inc.
GLUU competes with Zynga (ZNGA), Electronic Arts (EA) and King Digital Entertainment (KING) in a crowded gaming segment. As of right now, it's fair to call GLUU a "middle of the road" performer with extraordinary growth potential. Here are the head-to-head comparisons of GLUU versus Zynga (ZNGA) and GLUU vs King Digitial (KING).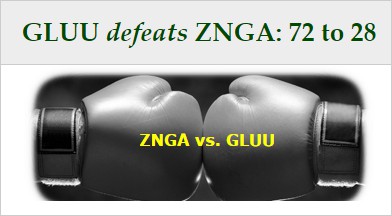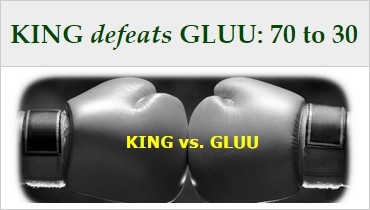 ➜ GLUU generates $0.91 in revenue for every $1 in expense, which is poor and considerably below the sector average of $1.07.
➜ GLUU generates $360,000 in revenue per employee which is above the sector average of $344,000.
While the company's fundamentals show some strength in most areas, they also show two particular weaknesses that we will address. In the latest earnings release on August 6th, 2015, the company beat the consensus with $57 in revenue versus estimates of $51 million. EPS also beat, with a reported $0.01 of non GAAP income versus estimates of a $0.04 loss. While that sounds good, the stock collapsed off of the report falling from $5.67 to $4.50 the day after earnings for a 20% drop.
The disastrous stock reaction reflected the company's forecasts of $58 in revenue for the next quarter and EPS to be between breakeven and a $0.02 loss, versus estimates of $73 million and EPS of positive $0.04 (EBITDA was also a huge miss in terms of the forecast). The revenue downgrade was substantial and continues to point to the risk of lack of transparency for gaming companies which rely on a small portfolio of assets for growth.
I remind all readers that a report just like this one is available for any company for free on CMLviz.com. No e-mail. No login. Free. Forever. Period.
GLUU's revenue (TTM) has risen for more than five consecutive quarters. One year ago the firm reported $142 million in revenue. For the most recent year it reported $263 million (a 85.3% one-year...
More