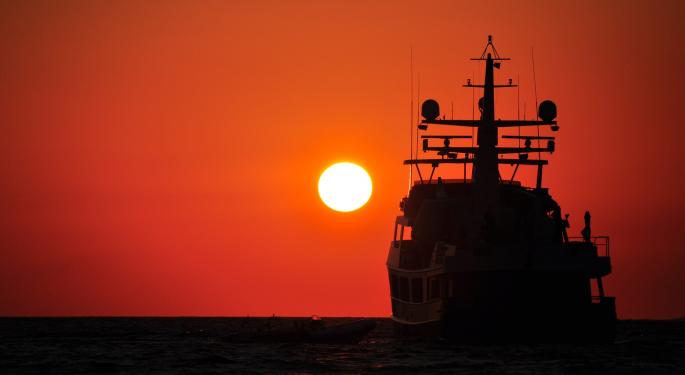 Eagle Bulk Shipping Inc EGLE 20.16% is higher by more than 16 percent Friday after a 9.3 percent gain on Wednesday and a 11.2 percent jump on Thursday.
Prior to this week's rally, the stock had been under tremendous pressure this year, falling 93.6 percent. However, since the surprise election of Donald Trump on Tuesday, Eagle Bulk is now up 39.9 percent in three days.
Trump's election has boosted the Baltic Dry Index by 6.9 percent this week, but such an extreme move in Eagle Bulk shares without any company-specific news likely means there's more at play than fundamentals.
Eagle Bulk currently has an elevated short percent of float of 22.6, suggesting that a lot of Eagle Bulk bears were caught off-guard by Trump's victory and have been scrambling to cover. The large short interest means Eagle Bulk's big run may still have some legs in days to come.
Trump's election has triggered huge short squeezes in a number of other stocks as well, including prison stocks Corrections Corp of America CXW 1.82% and The Geo Group Inc GEO 2.92%.
Earlier this week, Eagle Bulk reported a Q3 EPS loss of $0.52 as the company continues to focus on cost savings and efficiency.
© 2016 Benzinga.com. Benzinga does not provide investment advice. All rights reserved.