Overheard on CNBC many times today as Apple unleashed the Apple Watch and a gold Macbook...
Ugly Chinese data and worse German data were trumped by USDJPY-ignited momo to dead cat bounce stocks today with Apple dominating the headlines...
Futures show the overnight moves (and intrday swings) - not NASDAQ stalled perfectly at unch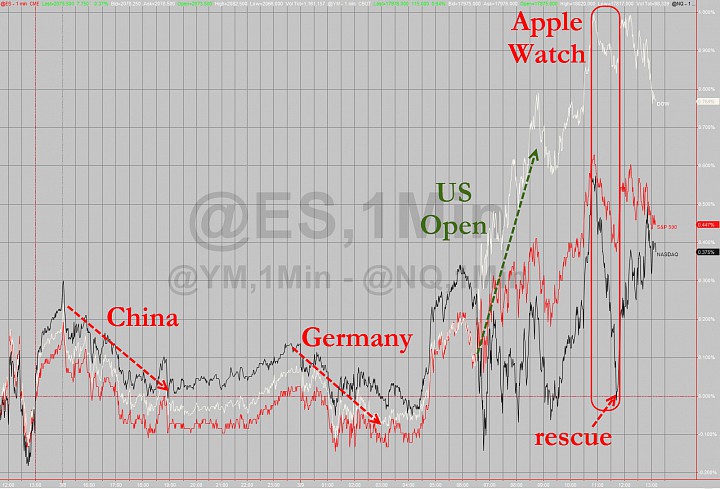 On the day The (soon to include AAPL) Dow outperformed...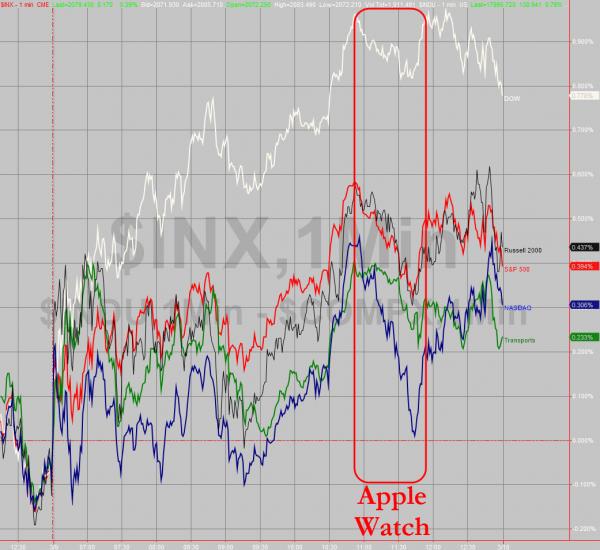 Since the jobs data...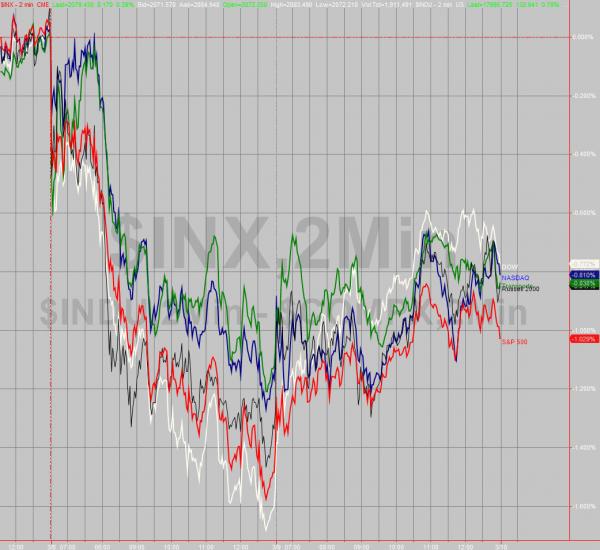 But some context for today's move... S&P around a Fib 38.2% dead cat bounce...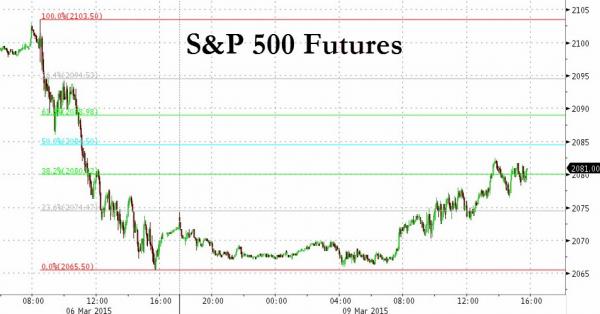 Of course today was all about AAPL... and the "Turlington Turmoil"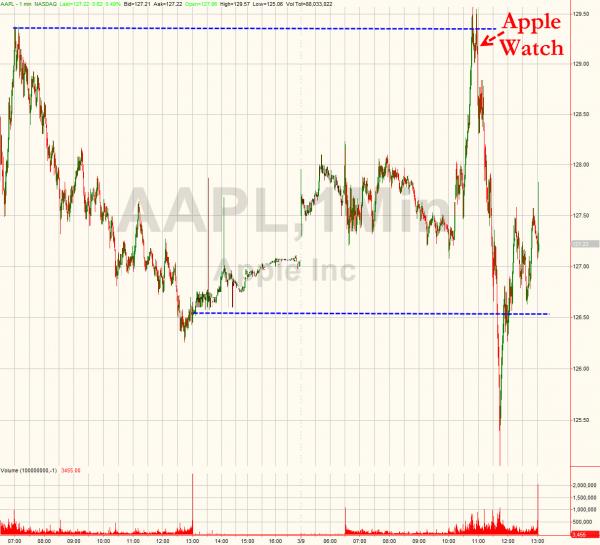 Bonds were bid all day...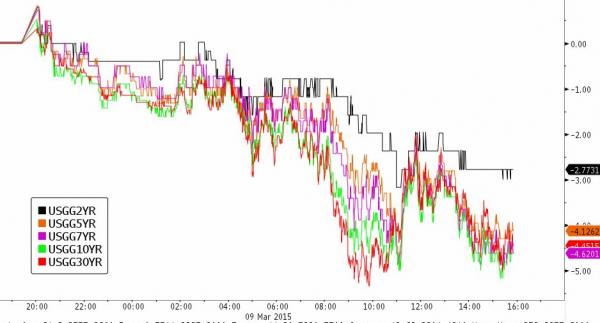 Credit markets were not buying it at all...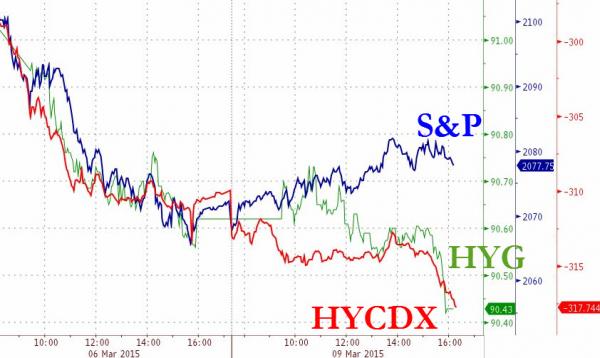 The USD gave back some of Friday's gains led by Cable strength...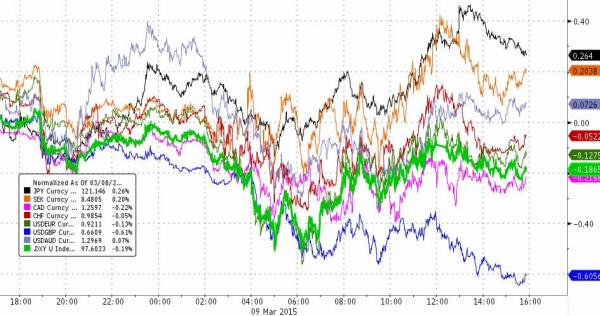 Oil & Copper rallied while silver slipped and gold closed unch...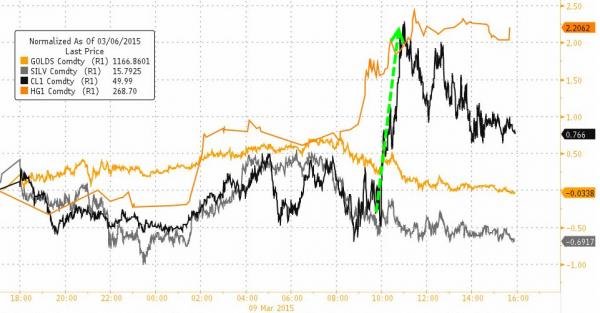 Seriously WTF!!!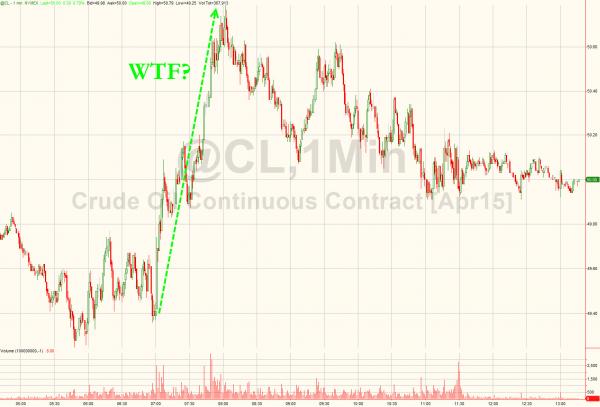 Across the asset classes over the last 2 days...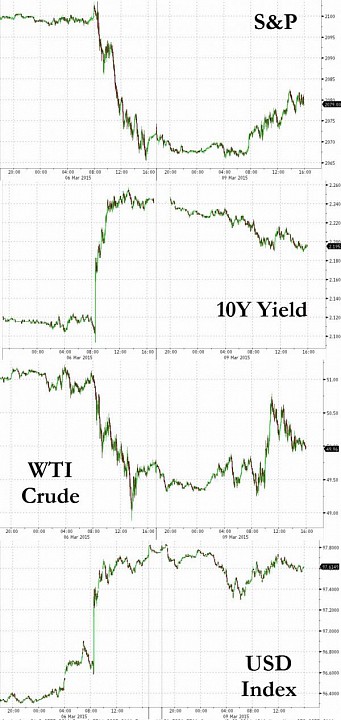 And Finally...
Loving my Apple Watch

https://twitter.com/search?q=%24AAPL&src=ctag

pic.twitter.com/c75QFoDSS3

— RANsquawk (@RANsquawk)

https://twitter.com/RANsquawk/status/575014851363405824
Charts: Bloomberg