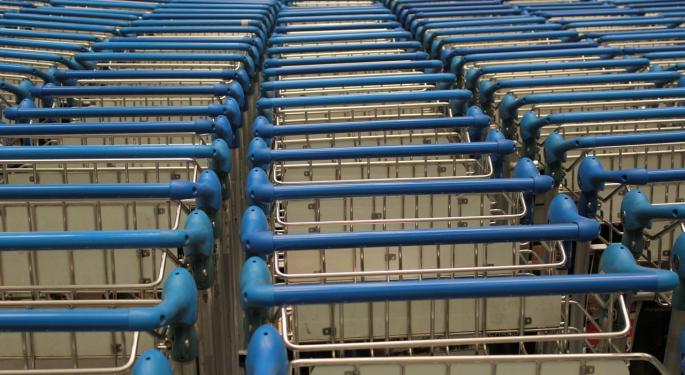 Wal-Mart Stores, Inc. WMT 0.75% has recently been sharpening its supply chain and logistics to combat the death-like grip Amazon.com, Inc. AMZN 0.66% has formed over the past decade with services like Amazon Prime.
Wal-Mart has deployed a two-day delivery offering through its ShippingPass e-commerce subscription program, Bloomberg reports. It has cut its shipping time by one day to go head-to-head with Amazon Prime, which boasts two-day delivery service.
The price of the e-commerce subscription is also being reduced from $49 to $48 a year versus Amazon Prime, which costs $99 annually. The major price difference is an incentive on top of the competitive two-day delivery service to grab shoppers' attention and lock them in as loyal customers.
Wal-Mart hopes to use its physical stores and distribution centers to support the online effort of ShippingPass. Wal-Mart benefits heavily from its "existing infrastructure," which helps lower delivery costs Bloomberg noted.
A statement from the Bentonville, Arkansas based company read, "We can offer faster and more affordable shipping because we have a unique fulfillment network that includes new large scale fulfillment centers, stores, distribution centers and our transportation network."
© 2016 Benzinga.com. Benzinga does not provide investment advice. All rights reserved.