Many investors probably think of Fitbit (NYSE:FIT) as the most straightforward way to invest in the growing wearables market. However, shares of Fitbit have fallen more than 70% over the past 12 months due to concerns about slowing sales, declining margins, and rising competitors.
Yet during that same period, Garmin (NASDAQ:GRMN) -- the unloved GPS and wearables maker, which has been losing relevance to smartphones and fitness trackers -- rallied 26% to a 52-week high. The stock also surged 11% after its second quarter earnings report revealed soaring demand for its wearable devices.
Let's take a closer look at those results, and see why Garmin could be a much better wearables play than Fitbit in the long run.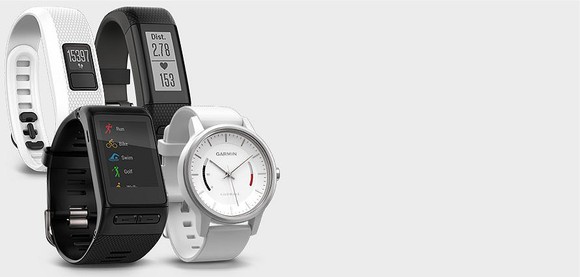 How great were Garmin's earnings?
Garmin's revenue rose 5% annually to $811.6 million and beat estimates by $48.6 million. Fitness device revenue rose 34% to $212.9 million, while outdoor device revenue jumped 23% to $133.1 million. Both categories were boosted by strong demand for the company's Forerunner 735XT, Vivosmart HR+, and Vivomove devices during the quarter.
The Forerunner 735XT is a GPS running watch which costs $450. Garmin sells a wide range of cheaper Forerunner devices which cost between $140 and $400, along with a high-end device, the Forerunner 920XT, which also costs $450. The Vivosmart HR+ is a $220 heart rate tracking device similar to Fitbit's Charge HR, and the Vivomove is a $150 fitness tracker that looks like a classic watch.
Garmin sells 27 types of wearable devices for all kinds of mainstream and niche outdoor needs. The Approach S6, for example, is a wearable device for golf players that displays course maps and measures swing speed and strength. The Garmin Swim is a watch that records distance, pace, stroke count, and stroke type for swimmers. This scattergun strategy helps it reach more niches than Fitbit, which has a...
More