Summary
Baozun is the leading "middle man" in the Chinese E-commerce market with strong growth prospects and relationships with top international brands like Nike, Philips and Microsoft.
The company has several secular tailwinds working to its advantage.
Thanks to the meltdown in China, half of Baozun's current market cap is in cash and it is also trading at a significant discount to peers.
A low go-private offer is the main risk for the thesis considering the insider roster.
Initiating Baozun with a buy rating.
Baozun (NASDAQ:BZUN) may be one of the most interesting growth stories from China. The meltdown in China in the last couple of months has brought its share price more than 50% below its May IPO price and the stock is currently trading at a forward 2016 P/E of 14, with half of its market cap in cash. Baozun's leadership position in China's rapidly growing brand e-commerce solutions market, its strong relationships with leading brands like Nike (NYSE:NKE), Microsoft (NASDAQ:MSFT) and Philips (NYSE:PHG) (OTCPK:PHGFF), and the support of the minority shareholder Alibaba (NYSE:BABA) make the company very attractive to long-term shareholders. Insiders may be the largest risk for ADR holders, since they have the necessary voting power to take the company private with a low offer.
Company and industry overview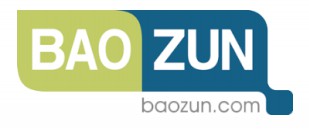 Baozun is the leading brand e-commerce solutions provider in China with an estimated 20% share of the market measured by transaction value in 2014, according to iResearch and Baozun's SEC filings. The company helps brand partners with the execution of e-commerce strategies in China by selling their products directly to online customers or by providing services to assist their e-commerce operations. The brand e-commerce solutions market is highly fragmented and Baozun's market share is 4x larger than that of the closest competitor. Global brands are looking for partners with extensive local knowledge and industry expertise, and Baozun is among the best, judging from its share of the market. Revenue growth in the latest two quarters was 77% and 98% respectively and analysts are expecting revenue to grow 43% in 2015 to $366 million and 46% in 2016.
Baozun is a beneficiary of several strong growth trends in China:
Online retail market growth. Online retail market GMV has increased from $74 billion in 2010 to $445 billion in 2014, which translates into a CAGR of 56.4%, according to iResearch. The market is expected to grow at a CAGR of 26.9% to reach $909 billion in 2017. However, the penetration rate in 2017 should be just 15.7%, which still leaves significant room for growth beyond 2017.
B2C e-commerce market should rise at a CAGR of 37% in the 2014-2017 period, and its share of the total online retail market should rise from 48% in 2014 to 60% in 2017.
Mobile commerce growth. Mobile GMV has increased 202% in 2014 to $134 billion and has accounted for 30% of the total online retail market. iResearch expects that 56.9% of online GMV will be mobile by 2017.
Rising spending power of Chinese consumers and the growth of the internet population are also important secular tailwinds.
China's brand e-commerce market has grown from just $4 billion in 2010 to $129 million in 2014 and iResearch estimates that it will grow at an annual rate of 43.3% through 2017 to reach $379 billion.
These growth trends provide a good basis for Baozun's future growth. Its business should outgrow the overall online retail market's growth, given its focus on brand e-commerce, and its top line growth through 2017 should be between 40% and 50% assuming stable...
More