Confusion reigns... China's Manufacturing PMI is in contraction according to both the Official and Markit/Caixin measures (but the former was flat and missed while the former rose and beat "confirming economic stability" according to the 'official' press). Following the largest strengthening fix for the Yuan in 10 years, both the onshore and offshore Yuan are weakening by the most since the August devaluation. Finally, having cliff-dived at the open, Chinese stocks have bounced back to unchanged on the Ciaxin PMI beat (but US equities drift lower still).
It's a rise and a beat & a miss and a drop for Chinese manufacturing...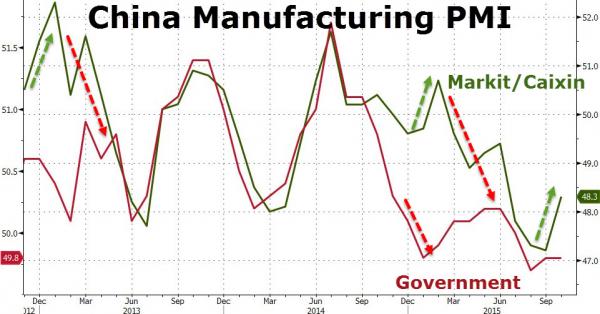 The last two times the Caixin measure has diverged positively from the official data, it has converged lower in the next 3 months.
After the biggest strengthening fix in 10 years...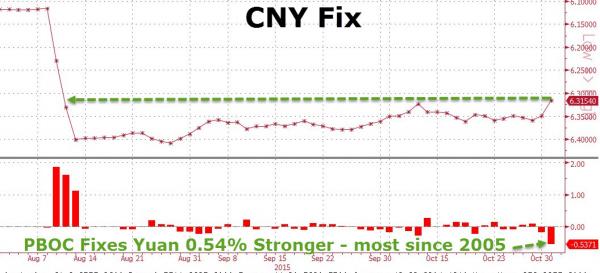 Onshore (and offshore Yuan) are weakening by the most since the August devaluation...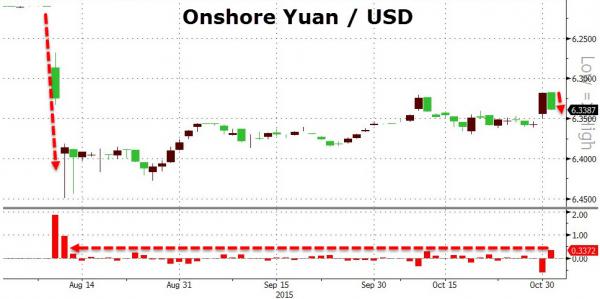 Compressing the Onshore/Offshore spread back to zero...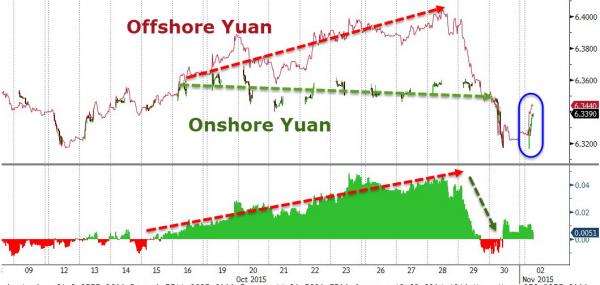 And finally Chinese stocks tumbled on the weak 'official' PMI and surged back to unchanged on the Caixin PMI...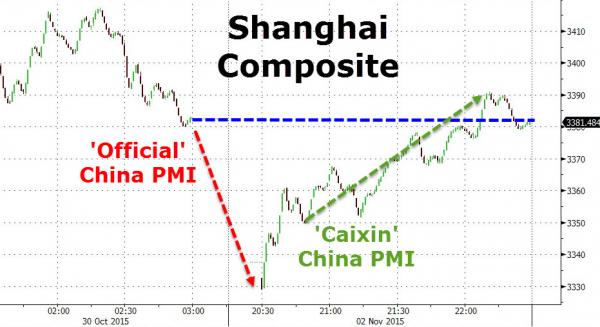 But US equities saw no such bounce as hopes for moar easing fade after comments on "stability" after the Caixin print...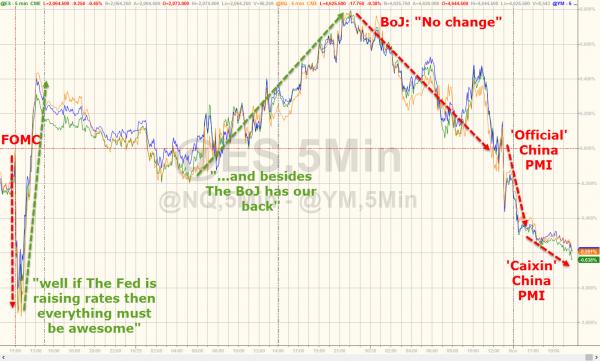 So chaos reigns once again...
Charts: Bloomberg