AAPL has clearly broken a falling trendline after the recent earnings report.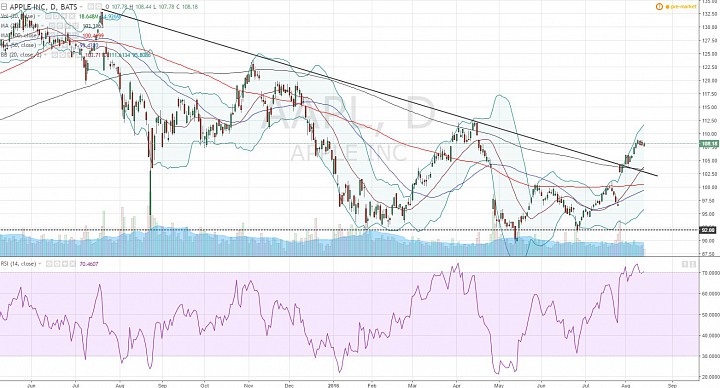 Can it tag the 2016 high at 112.39?
- I think it surely will.
- But as the RSI rises to overbought levels, we might see some resistance in the short-term at or under 110.00.
- Then, I think the most aggressive bearish correction should be down to 100 - any dip lower might indicate a failure of the bullish breakout to extend, and could translate into further downside at least towards 90-92. 
- But if AAPL is indeed in a bullish breakout to reach the highs around 112, it is probably going to hold above the 102-102.50 area. 
- The upside is not only limited to 112.39. 
- Above that, the next key level will be around 120, which is in a support/resistance pivot area.