Shares of Brazil's state-controlled oil producer and refiner Petróleo Brasileiro or Petrobras (PBR) were up more than 5% in Wednesday trading.
One reason is the price of oil, though the international Brent price of crude is up 0.8% today to $47.88 per barrel, so that's not the total explanation.
Another big reason until early afternoon was this: Brazil's securities industry watchdog reversed a preliminary decision ordering Petrobras to restate financial results -- for part of 2013, and the years 2014 through 2016 -- to include the impact of currency hedges, Reuters reports.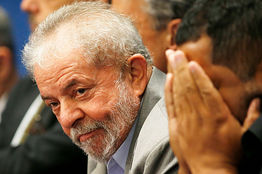 But the big...
More