Twitter is reporting its earnings on twitter.com. Here is what you should know: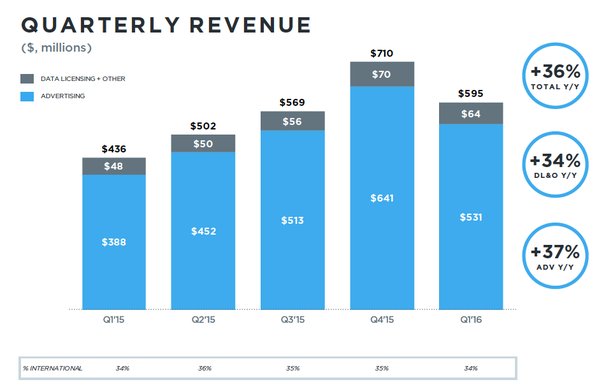 Revenue is up compared to Q1 2015. 
Average MAUs grew to 310M in Q1, compared to 305M in the previous quarter.
Q1 ad rev was $531M, +37% Y/Y (+39% Y/Y on constant currency). Non-O&O ad rev was 12% of ad rev.

Q1 data licensing and other revenue was $64M, +34% Y/Y.

That's it. The stock dropped significantly after-hours based on this information and I am going to use that chance to get an undervalued stock. It looks like Twitter has performed really well so far - Q1 2016 results are really promising.