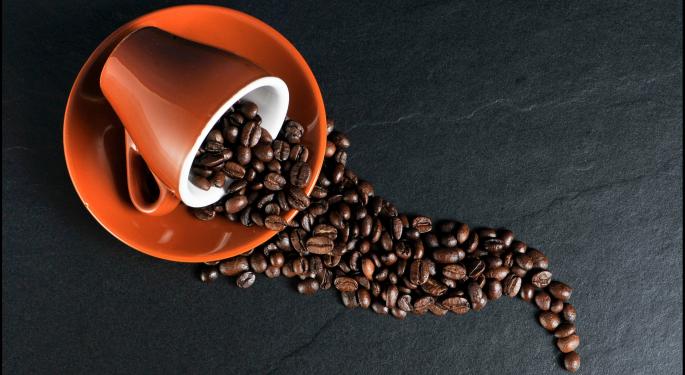 Starbucks Corporation SBUX 0.8% announced a partnership with ride sharing service Lyft to increase business on both ends.
The coffee giant will start selling $20 Lyft gift cards at participating stores to increase visibility of the company. A peculiar move, since Lyft and Uber's services are paid electronically through your smart phone with no exchange of money.
The move is expected to increase Starbucks foot traffic as well, attracting Lyft's generally young hip clientele into their stores. By purchasing a $20 Lyft card through Starbucks, customers will receive a $5 free Starbucks gift card. Starbucks accounts will be able to link to the Lyft app, giving users points that they can allocate for free drinks every time they take a ride with Lyft.
"The gift cards allow us to get in front of a lot of people who may not be familiar with Lyft, or they can get in front of people who want to gift Lyft to other people," said Lyft's vice president of partnerships, Oliver Hsiang. "What we have learned is that there are lots of people who still prefer to transact through the physical card."
Lyft has utilized strategic partnerships to create value and exposure for the brand. Lyft partnered with General Motors GM 0.55% early this year after the automaker invested a $500 million stake in the company. Lyft also has partnerships with Mastercard Inc MA 0.29% and Major League Baseball.
Lyft is valued at around $5.5 billion.
Starbucks remains an innovator in creating customer loyalty and rewards programs, while many other companies have followed suit, including Dunkin Brands DNKN 0.47%, McDonalds MCD 0.47%, Panera Bread PNRA 0.02% and Chipotle CMG 0.01%. Starbucks loyalty program currently has 12.3 million members, an increase of 18 percent since 2015.
© 2016 Benzinga.com. Benzinga does not provide investment advice. All rights reserved.