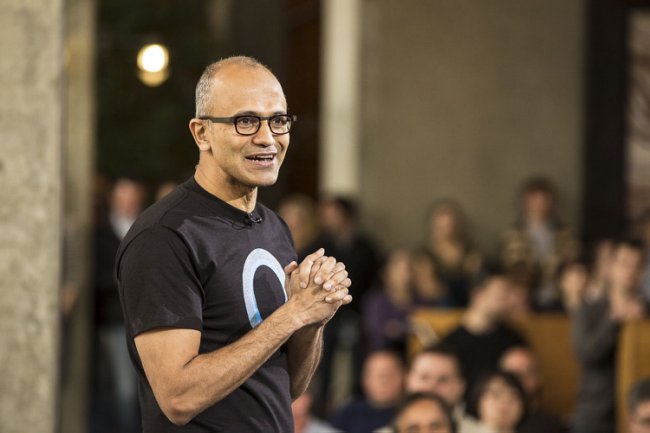 (Microsoft)
Microsoft CEO Satya Nadella in a Cortana t-shirt.
Today, Microsoft released Cortana — its virtual digital assistant (think Apple's Siri with an attitude) — into a public beta for Android smartphones.
Anybody can download and install Cortana to their Android devices, so long as they're okay with the fact that this early version has some limitations. In the beta, you can't use Cortana to launch another app, and you can't use your voice to activate Cortana hands-free, according to the Microsoft blog.
Still, this marks an important step for Microsoft: Early Windows 10 user surveys indicate that a>
More