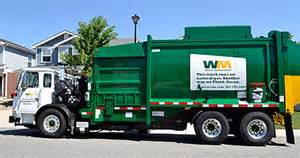 One of the best-performing stocks in the S&P 500 over the past year is a company that might surprise you. Waste Management (WM) has had an incredible run. The stock is up 35% in the past one year, significantly beating the S&P 500's 11% return in the same period. And, this performance measure doesn't even include dividend payments, and Waste Management pays a juicy 3% dividend.
The reason why Waste Management is doing so well is because it dominates the highly lucrative waste management industry. The company generated $14 billion in revenue last year and adjusted earnings per share jumped 15%. In 2015, management expects another good year. The company forecasts between 8% and 11% earnings growth.
Waste Management shares its success with its investors. The company recently increased its dividend by 3%. The combination of dividend growth and share price appreciation makes Waste Management a stock to consider buying.