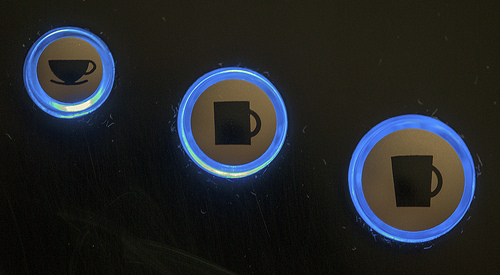 Green Mountain Coffee (NASDAQ: GMCR) is down for the sixth consecutive quarter, specifically 18% in regards to the latest quarter, according to Buzzfeed News. Accounting for three-quarters of the company's revenue, K-Cups are down 1% year-over-year, which will effect the company significantly overall.
The company blamed a tough, competitive market for the sharp declines, partnered with the disappointing launch of the Keurig 2.0 machine, which only accepted Keurig-brand coffee pods.
"We continue to believe that our hot system has the potential to reach more than 50 million U.S. households over time —more than double its size today," said CEO Brian Kelley in a release, Buzzfeed reported.
However, the company, according to Buzzfeed, is remaining positive. Later this year, the company will unveil its newest KOLD machine, which will create soft drinks including Coca-Cola (NYSE: KO), Pepsi (NYSE: PEP), Canada Dry and more.
Green Mountain is about to enter the soda world with some previously-existing competition, with Soda Stream the top pick among at-home carbonation devices. However, if the unsuccessful launch of the Keurig 2.0 is any indicator, Green Mountain may be in for an up hill battle. 
For more business and financial news, click here.
*This is editorial content and expresses the opinion of the reader.