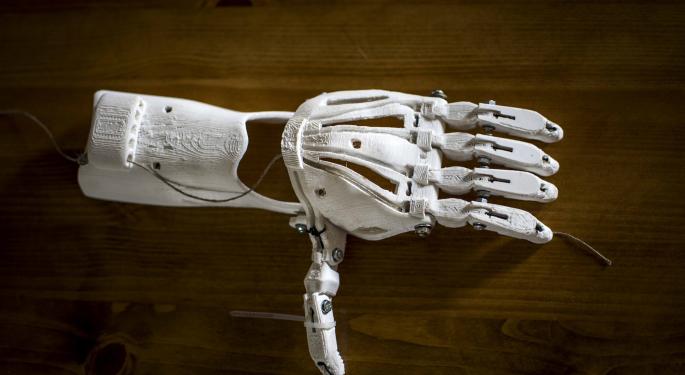 3D printing technology allows users to easily replicate small items like paper clips, coat hangers and broken refrigerator door handles. Unfortunately, some creative criminals have taken advantage of the declining price of 3D printers to make the lives of law enforcement officers extremely difficult.
Security company G4S has discovered criminals are using 3D printers to aid in stealing shipments of goods. In as little as 10 minutes, criminals can print replacement cargo seals, decoy security devices and replica locks and keys.
After breaking into cargo containers, the criminals use the 3D-printed items to help cover their tracks. For law enforcement officers, these techniques make it extremely difficult to detect a crime until the shipment is eventually opened. Even then, pinpointing the exact time the crime occurred is much more difficult.
G4S Senior Vice President Robert Dodge said a 3D printer could be one of the most useful tools a criminal could buy, especially at only a few hundred dollars.
"It will not only provide the dimensions for any item but also creates the CAD technical specifications needed to produce a near-perfect replica," he explained.
Related Link: Piper Jaffray Suspects HP Is Siphoning Off Demand From 3D Systems, Downgrades To Underweight
This is certainly not the type of change investors of 3D Systems Corporation DDD, Stratasys, Ltd. SSYS and other companies in the 3D space were hoping the 3D-printing era would usher in.
GS4 advises businesses to conduct professional, third-party investigations of any company used to ship goods, perform thorough background checks on all shipping employees and consider installing motion-activated security cameras in rooms and trucks containing shipped goods.
Did you like this article? Could it have been improved? Please email feedback@benzinga.com with the story link to let us know!
Disclosure: The author holds no position in the stocks mentioned.
© 2016 Benzinga.com. Benzinga does not provide investment advice. All rights reserved.