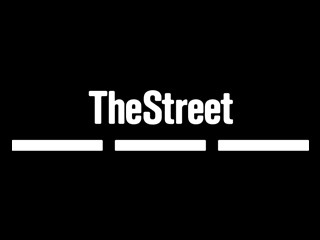 The following NORWEGIAN CRUISE LINE HLDGS ( NCLH) conference call took place on May 10, 2016, 11:00 AM ET. This is a transcript of that earnings call:
Company Participants
Andrea DeMarco; Norwegian Cruise Line Hldgs; IR
Frank Del Rio; Norwegian Cruise Line Hldgs; President & CEO
Wendy Beck; Norwegian Cruise Line Hldgs; CFO
Other Participants
Felicia Hendrix; Barclays Capital; Analyst
Greg Badishkanian; Citigroup; Analyst
Robin Farley; UBS; Analyst
Harry Curtis; Nomura Securities Intl; Analyst
Kevin Milota; JPMorgan; Analyst
Tim Conder; Wells Fargo Securities, LLC; Analyst
Vince Ciepiel; Cleveland Research Company; Analyst
James Hardiman; Wedbush Securities; Analyst
Dan McKenzie; Buckingham Research; Analyst
MANAGEMENT DISCUSSION SECTION Operator: Welcome to the Norwegian Cruise Line Holdings first quarter 2016 earnings conference call. (Operator Instructions) As a reminder to all participants, this conference call is being recorded. I would now like to turn the conference over to your host, Ms. Andrea DeMarco, Head of Investor Relations. Ms. DeMarco, please proceed. Andrea DeMarco (IR): Thank you, Operator. Good morning, everyone. Welcome to the Norwegian Cruise Line Holdings first quarter 2016 earnings call. Joining me today is Frank Del Rio, President and Chief Executive Officer for Norwegian Cruise Line Holdings; and Wendy Beck, Executive Vice President and Chief Financial Officer. Frank will begin the call with opening commentary, after which Wendy will follow to discuss results for the quarter, as well as provide guidance for the second quarter and full year 2016, before turning the call back to Frank for closing words. We will then open the call for your questions. As a reminder, this conference call is being simultaneously webcast on our Investor Relations website at www.nclhltdinvestor.com and will be available for replay 30 days following today's call. Before we discuss our results, I would like to cover a few items. Our press release, with first quarter 2016 results was issued this morning, and is available on our investor relations website. I would also like to review information about forward-looking statements, and the use of non-GAAP financial information as a part of this call. The company's comments today may include statements about expectations for the future. Those expectations are subject to known and unknown risks, uncertainties, and other factors that may cause the Company's actual results and performance in future periods to be materially different from any future results or performance suggested by these expectations. The Company cannot guarantee the accuracy of any forecast or estimate, and we undertake no obligation to update any forward-looking statement. If you would like more information on the risks involved in forward-looking statements, please see the Company's SEC filings. In...
More