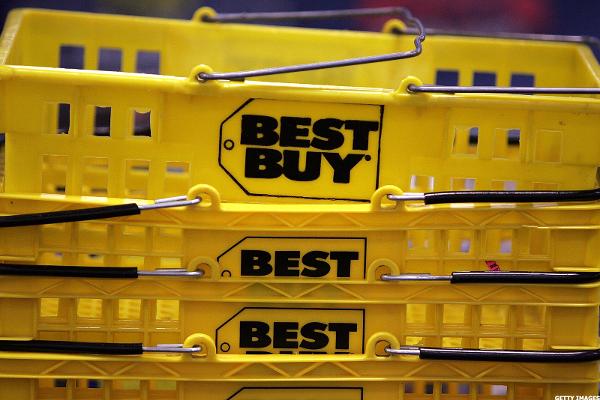 NEW YORK (TheStreet) -- Shares of Best Buy (BBY) were higher in mid-afternoon trading on Wednesday as the Richfield, MN-based electronics retailer reportedly plans to ramp up its stock of virtual reality products.
The move is being labeled as the first mainstream test of virtual reality products, Bloomberg reports. BestBuy already markets Facebook's (FB) Oculus Rift at many of its stores, but it now plans to have them in 500 stores for the holiday shopping season.
Additionally, BestBuy is running 200 demos for Sony's (SNE) PlayStation VR, which is slated for release in October.
Until now, virtual reality products have been primarily marketed to tech junkies, but BestBuy is hoping VR technology will...
More