The ECB announced that it is going to hold the minimum bid rate at the record low of 0.25%. 
Slightly higher growth estimate and lower inflation forecast, though inflation risk to pick up in 2016.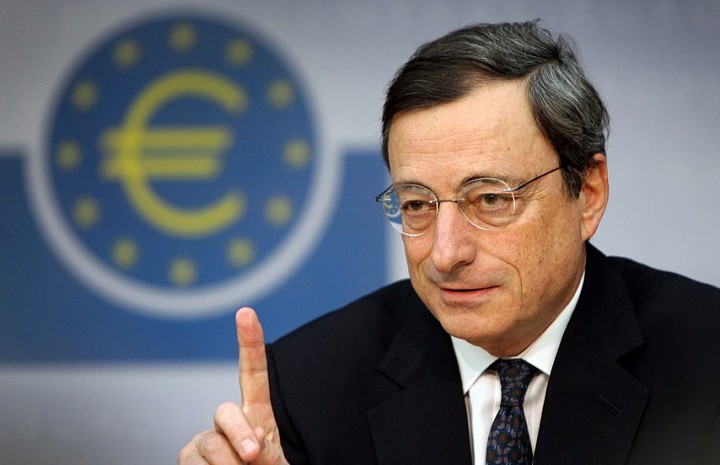 (As Mario Draghi speaks at the Press Conference, the EUR is going where that finger is pointing)
The ECB statement and Draghi's opening statement in his Press Conference seemed fairly neutral. There has been some seeds of dovish expectations planted by downside risk inflation. Perhaps neutral means slightly hawkish compared to those expecting the direction of ECB policy toward more rate easing. 
EUR/USD and EUR/JPY Surge
It appears that EUR has pent up bullish bias, and a non-news maker in the ECB risk event allowed the market to continue its course.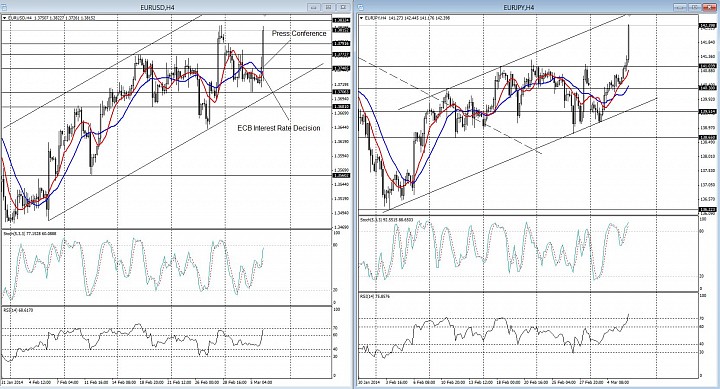 (EUR/USD, EUR/JPY 4H charts)
EUR/USD and EUR/JPY continued its February bull trend. EUR/USD is surging back above 1.38 and about to challenge last week's high. EUR/JPY broke above recent resistance just above 141.
The EUR/JPY is getting an extra boost because the JPY is falling across the board. There are breakouts in many JPY-crosses.