Having missed for the last 2 months, Housing Starts bounced 6.5% in September back to cycle highs (which previously occurred right before the last recession). The South and West regions both saw housing completions drop notably (as The Midwest soared as housing starts slid in that region). However, the more forward-looking Building Permits remains well off the June pre-reg change spike highs. Despite soaring homebuilder sentiment, permits plunged to 1.103mm SAAR - the lowest in 7 months - thanks to a collapse in multi-family permits to the lowest since 2014.
Starts bounce to near cycle peak highs...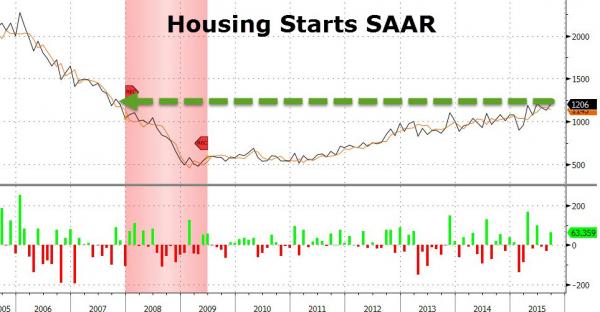 Driven by a surge in multi-family (rental) units: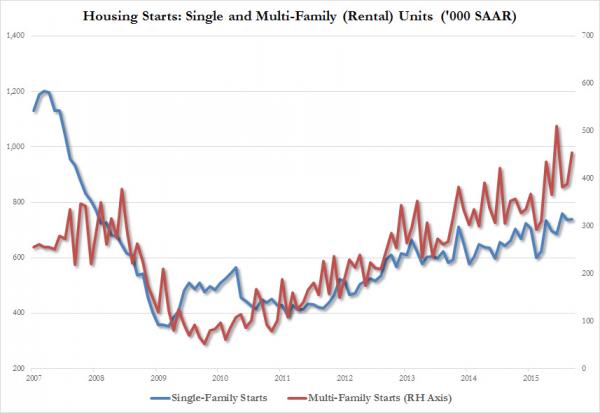 But Permits plunged
Driven by the continued collapse in multi-family (rental) units, which likely means that rents will continue rising to recorder levels for the foreseeable future as the relentless demand for rental housing will not be satisfied for a long time.
Whicvh is odd because builds said they were full of hope for the future...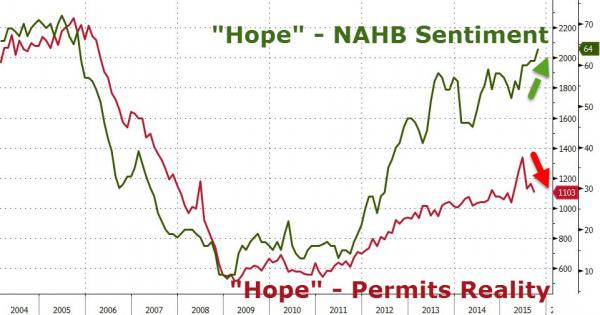 Charts: Bloomberg