Following the biggest 4-day decline in AAPL stock since Jan 2014, the "no brainer" once-darling of the investing world has just officially entered a bear market, down 20% from its April record highs.
The break below $107.63 brings AAPL into a bear market...
For the biggest 4-day drop since Jan 2014...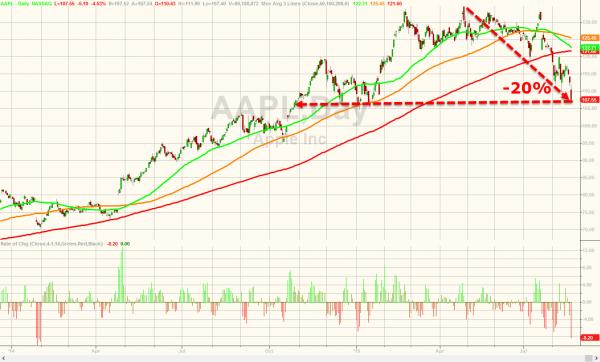 When does Carl Icahn's discipline kick in? Or is he on the iBuyback line right now with Tim Cook?
Charts: Bloomberg